Published on
June 6, 2019
Category
News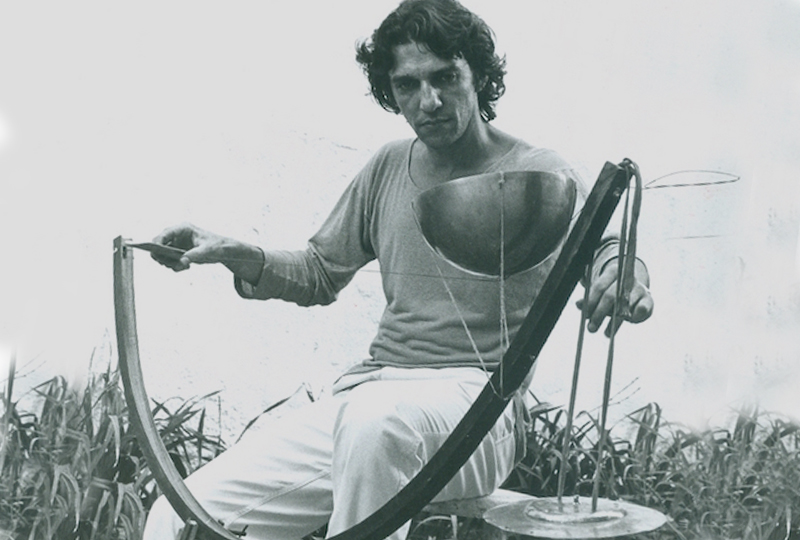 Mixing jazz, African poly-rhythms, bossa nova and field recordings.
Unique and untapped journeyman Fernando Falcão's cult records Memória das Águas and Barracas Barrocas are set to be reissued for the first time via Selva Discos.
Falcão fled Brazil during the military dictatorship of the late 20th century. After living in France for 15 years, he soon became a versatile artist, honing skills in music, acting, sculpting and circus performance.
He drew on these experiences to create his first album, Memória das Águas, recorded in 1979, and released in 1981. However, due to the LP being privately pressed in Brazil it was largely unheard elsewhere.
Falcão crafted his second album Barracas Barrocas in 1987, using strings, brass, and glossier production – described by Selva Discos as "a beautiful yet subtly linked counterpoint to his debut Memória das Águas."
The albums follow Selva Discos' reissue of Maria Rita's rare Brasileira in 2017.
Memória das Águas and Barracas Barrocas are available via Optimo sub-label Selva Discos this August.
Head here for more info, check out the artwork and tracklists below.
Memória das Águas
Side A
1. Memória Das Aguas
2. Amanhecer Tabajara (A Alceu Valença)
3. Ladeira Dos Inocentes
4. Revoada
Side B
1. Mercado (Gravado No Mercado Tanger)
2. Curimão (Sons Onomatopaicos E Folk Da Guiné
3. Solito (Solo De Balauê)
4. Danado Cantador (Balauê, Orquestra E Declamação) (A Fagner)
Barracas Barrocas
Side A
1. As 7 Filhas Da Rainha Samaia
2. Barracas Barrocas
3. Amarzônico
4. Girandas
Side B
1. Elas (A Giriges Ristum)
2. 7 Cavaleiro
3. Canção Do Exílio
4. Purundirindas
5. Tumbalauê
6. Disse Alguém