Published on
September 27, 2022
Category
News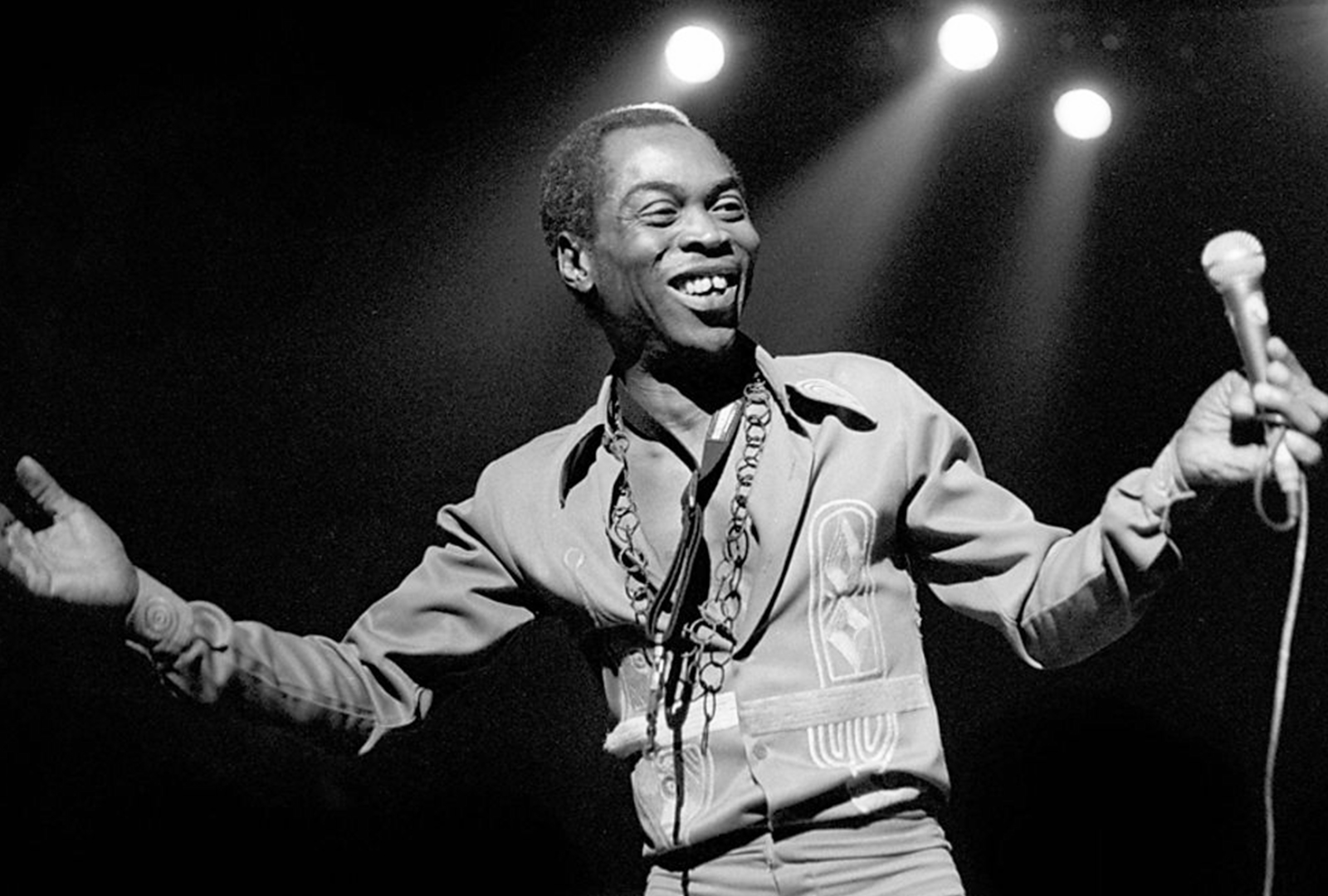 Coming on December 2nd.
Fela Kuti and the Africa '70's Afrodisiac is receiving a 50th-anniversary special vinyl release this December via Knitting Factory.
Originally recorded on 45rpm, Afrodisiac was re-recorded in Abbey Road in 1971 and contains some of Fela Kuti's early hits on the Nigerian music charts.
This release will contain 2 green/red marble LPs and a gold fold OBI. You can pre-order Afrodisiac now.
Check out the packaging and tracklist below.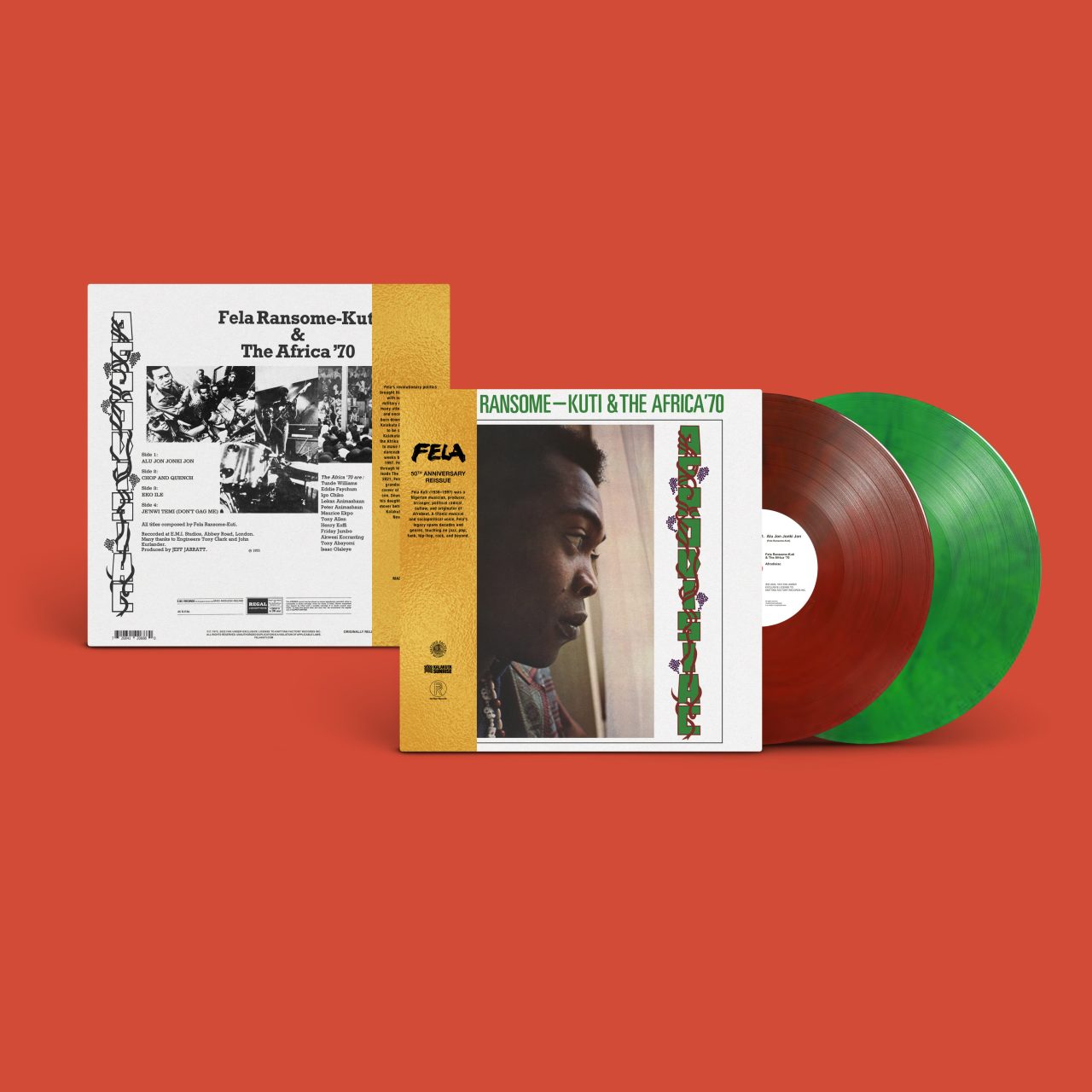 Tracklist:
1. Alu Jon Jonki Jon
2. Jeun Ko Ku (Chop & Quench)
3. Eko Ile
4.  Je'nwi Temi (Don't Gag Me)