Published on
February 19, 2018
Category
News
20 years since it was originally released.
Fatboy Slim's big beat classic You've Come A Long Way, Baby will be treated to a 20th anniversary reissue, released on 16th March via BMG.
Available in a deluxe double LP edition featuring the original artwork, Fatboy Slim is also offering a 'meal deal' limited edition delivered in a pizza box, featuring stencilled artwork and a t-shirt worn by the young lad on the cover, with new text: "I'm #20 So Why Try Harder".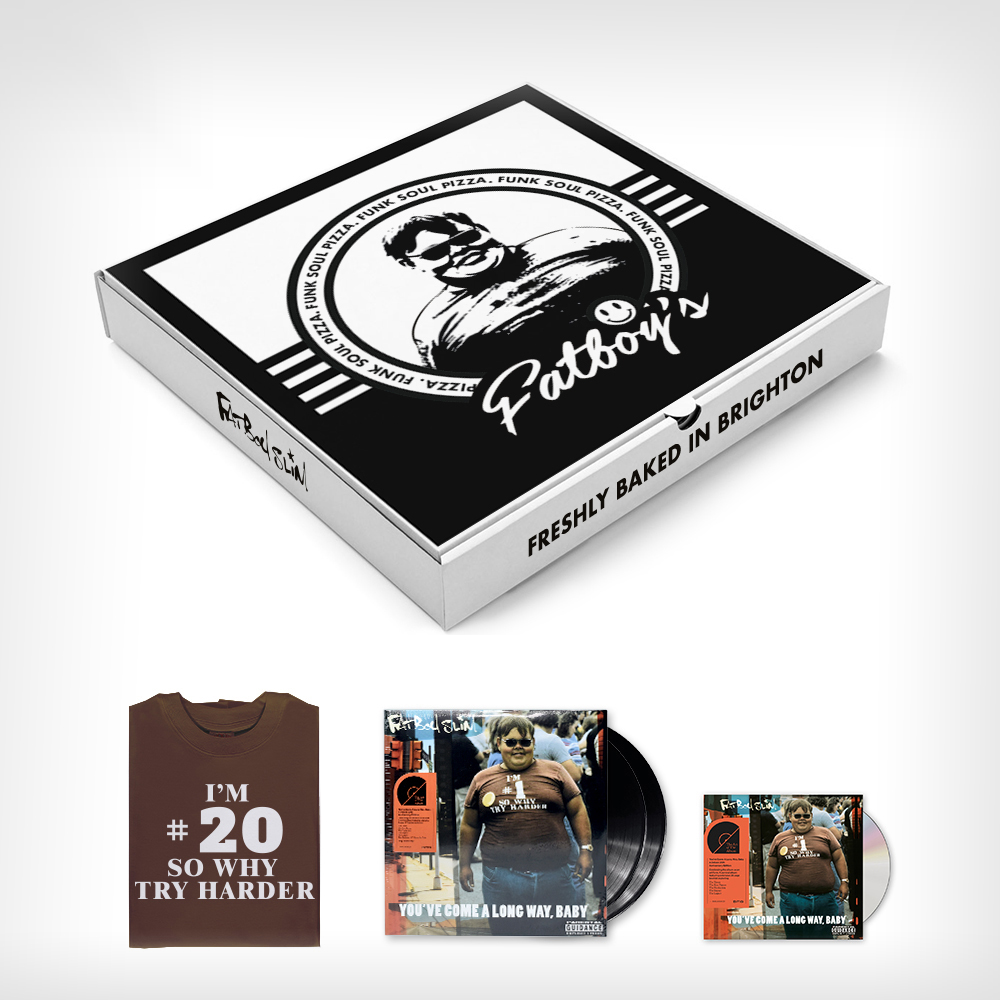 Recorded in Fatboy Slim's home studio in Brighton, the album was made entirely using an Atari ST computer, Creator software and floppy disks, and features some of his biggest hits, from 'Right Here, Right Now' and 'The Rockafeller Skank' to 'Praise You'.
Grab a copy of the deluxe and Meal Deal reissues here and see the promo video for the reissue below.