Published on
April 10, 2018
Category
News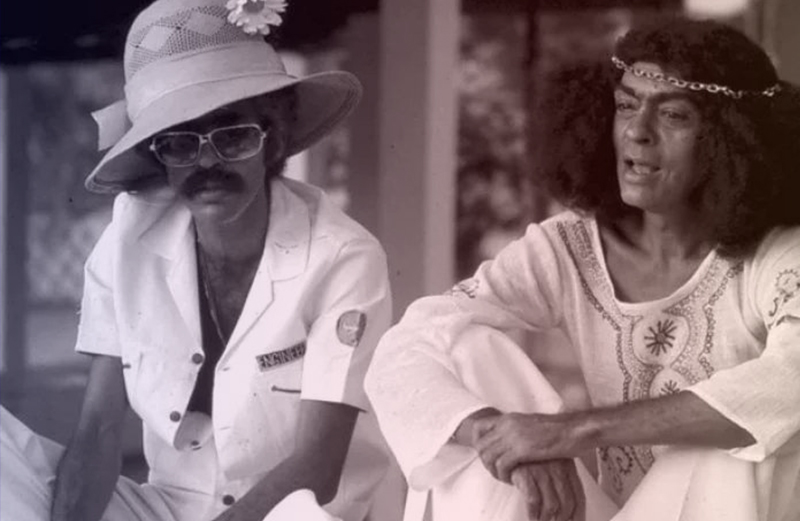 With Victor Assis Brazil, Orlandivo, and legendary producer and multi-instrumentalist Durval Ferreira.
Far Out Recordings is reissuing two 1970s Brazilian "comedy concept" albums from television duo Chico Anysio and Arnauld Rodrigues this June.
Baiano & Os Novos Caetanos (1974) and Azambuja & Cia (1975) are based on characters created by Anysio and Rodrigues, with sounds that mix jazz-funk, soulful samba-rock and MPB.
Baiano & Os Novos Caetanos is a satire on Brazil's Tropicália movement, while Azambuja & Cia tells the story of Carioca conman Paulo Maurício Azambuja.
Both albums have been remastered for these new viny reissues, with original album artwork.
Pre-order Baiano & Os Novos Caetanos here and Azambuja & Cia here ahead of their 8th June release, listen to full album streams and check out the track lists below.
Azambuja & Cia
Tracklist
1. Nêga Brechó
2. Ao Bililico
3. Tema Do Azambuja
4. Monólogo No.1
5. Maristela
6. O Poste Da Rua
7. Verde
8. A Turma
9. Monólogo No. 2
Baiano & Os Novos Caetanos
Tracklist
1. Vô Batê Pá Tu
2. Nêga
3. Cidadão Da Mata
4. Urubu Tá Com Raiva Do Boi
5. Aldeia
6. Ciranda
7. Folia De Rei
8. Véio Zuza
9. Selva De Feras
10. Tributo Ao Regional
11. Dendalei