Published on
February 27, 2015
Category
News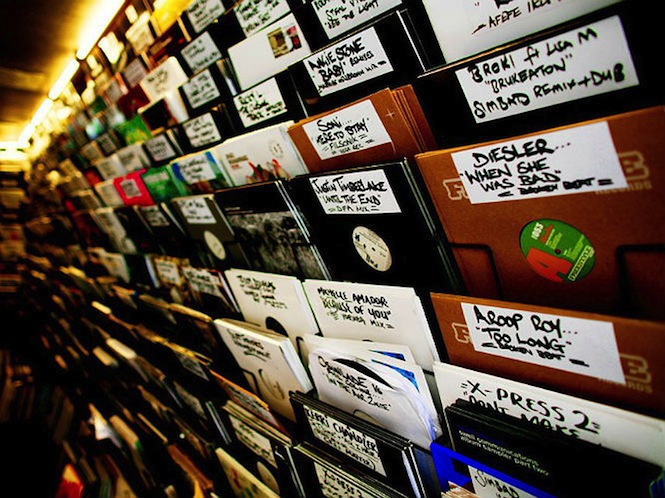 Originally posted on FACT.
The long-running London record store BM Soho appears to have closed.
Techno artist Truss tweeted a picture of the storefront today, explaining that the shop was empty, "expect three or four records in the window." We've been down and can confirm that this is the case (see a closer image of the storefront below). The sign simply reads "due to circumstances, BM Soho has to close", and says that Dub Vendor, the specialist store in its basement, will stay open until March 1.
The store, which opened in 1988 as Black Market Records, tweeted this week that they were now opening at 9am on weekdays, and were still tweeting about new releases as recently Wednesday. As pointed out on Facebook, the property is available for let.
BM Soho are yet to comment on this news, though people close to the store have said that the shop had been struggling for some time. We're trying to find out more.
Update: BM Soho have made a statement on Facebook, explaining that "unfortunately due to contractual dispute over the building that has been home of BM Soho for the past 25 years we have been forced to temporarily close. Our landlord has been certain that our address will join the massive gentrification of Soho and regrettably we could no longer afford to fight the legal battle to stop that happening anymore.
"Unlike many businesses that have closed recently, BM Soho BeatControl was performing well, so it is a massive shame to end this way. Fear not though we plan to be back bigger and stronger than ever very soon in central London. Until then we remain open for equipment in Edgware North London and online at bm-soho.com. Thanks to all our loyal customers and friends, cheers for all the support over the years. We will keep you updated here as soon as we have news!"