Published on
June 2, 2016
Category
News
Remastered reissue to feature nine bonus tracks.
Originally released in 1985, Faith No More's debut We Care A Lot is set to be reissued on vinyl via bassist Bill Gould's Koolarrow Records. Last reissued twenty years ago, the funk rock prototype will hear be presented with nine bonus tracks, including demos, live recordings and updated originals.
Remastered from the original master tapes that Gould found recently while cleaning out his basement, the 2016 edition will be available as a standard black vinyl or as a blue and purple coloured vinyl variant, hinting at previous versions of the original.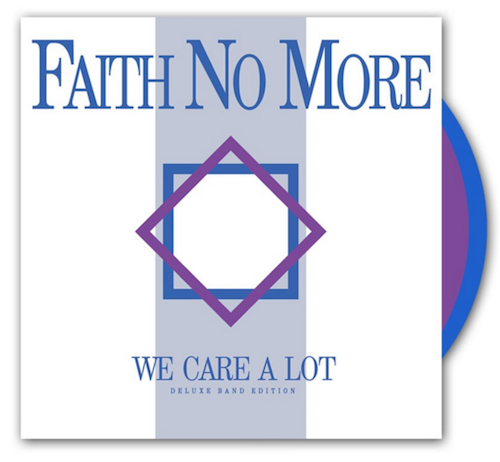 Explaining why We Car A Lot was getting a new lick, Gould said:
"There were a couple of reasons we decided to release this now: first of all, it's been 20 years since it has been commercially available. Secondly, when cleaning out my basement, I discovered the original master reels, and we all thought that resurrecting this from the original tapes would be a great way to reintroduce We Care A Lot into the world. Lastly, this has been a band effort; we are releasing this in the same way as we recorded it, deciding everything amongst ourselves and getting our hands deep into the nuts and bolts… just like we used to."
Released on 19 August, you can pre-order Faith No More's We Care A Lot in both vinyl variations here and listen to the title track below. [via Pitchfork]