Published on
August 2, 2013
Category
News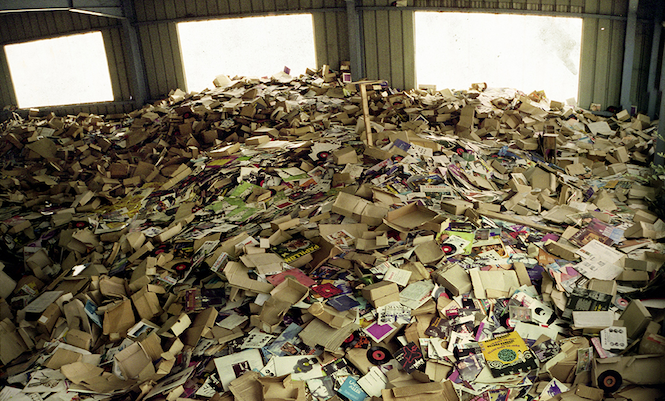 A digger's dream.
A mythical place that will give your strained record collecting heart a flutter, this astonishing, derelict record warehouse has been documented by photographer Frédéric Thiphagne for his blog Les Mains Noires.
And yet, kind enough to share his photos with us, Thiphagne was enigmatic when it came to explaining any more about them. Having been taken to the warehouse by an anonymous tipster all the way back in 2009, Thiphagne was asked to take a vow of silence in order to photograph the astonishing lock-up. The building, with its waves of musical detritus, was destroyed just two weeks later.
Describing the photos, Thiphagne said: "Those pictures, which are the only one existing from that place, should be seen as the illustration of that dream, of the biggest fantasy of every record digger."
In the absence of any more context, we'll let the images speak for themselves. See more of Frédéric's work on his website.