Published on
May 15, 2018
Category
News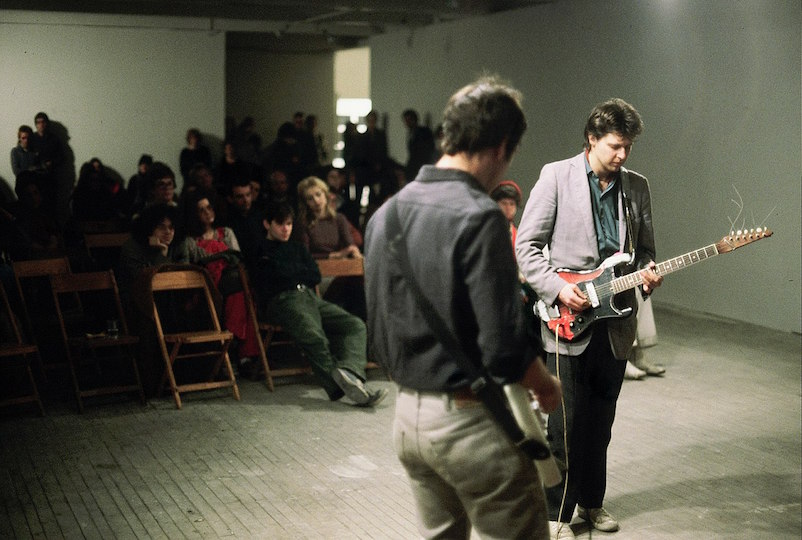 The no wave trailblazer suffered from throat cancer.
Experimental composer and guitarist Glenn Branca died in his sleep on May 13 after suffering from throat cancer, his collaborator Reg Bloor confirms. Branca was 69 years old.
#glennbranca pic.twitter.com/qfWPRf7qaw

— Reg Bloor (@RegBloor) May 14, 2018
Branca is known for an array of contributions to avant-garde and underground music, including his first project no wave band Theoretical Girls, introducing Lee Ranaldo to Thurston Moore and subsequently releasing the first two Sonic Youth albums on his label Neutral Records, performing with fellow pioneer Rhys Chatham, his instrument inventions like the mallet and harmonic guitars, and a whole host of experimental neo-classical, which he started composing in 1980.
The beginning of my time in New York, 1979-1980, would have been… https://t.co/Nnm8ja16O1

— Lee Ranaldo (@leeranaldo) May 14, 2018
Oh man, Glenn Branca. My thoughts are with Reg and all his friends and family. He was a lovely man and a gift to planet earth

— Blanck Mass (@BlanckMass) May 14, 2018
RIP Glenn Branca.

Your symphonic guitar explorations really resonated for me. Wilderness of mirrors bards their marks.

You'll be missed.

— lawrence english (@room40speaks) May 14, 2018
RIP Glenn Branca. First thing I ever recorded in college was a cover of Lesson No. 1

— Helena Celle (@6b6179) May 14, 2018
The X Magazine benefit in 1979 was perhaps the most amazing series of concerts that I have ever seen.
Glenn Branca, playing with Theoretical Girls was the best band in the program. It changed my life. Sorry I never had a chance to tell him.

— John Lurie (@lurie_john) May 14, 2018
Glenn Branca in Forced Exposure #16, on the New York Dolls, 1989 pic.twitter.com/u3YrSqmrWU

— rob sheffield (@robsheff) May 14, 2018
I'm going to listen to The Spectacular Commodity on repeat today. RIP Glenn Branca. Your music changed the way I thought about the electric guitar. Performing your music live was one of the great honors of my life. #glennbranca pic.twitter.com/AuGli0a7WS

— Sarah Lipstate (@sarahlipstate) May 14, 2018
Rest in peace Glenn Branca. a man who forged order from chaos through sheer force of will. a brain whose sense of scope expanded the world along with itself

— Good Willsmith (@GoodWillsmith) May 14, 2018
Thank you for paving the roads w broken glass. The barefooted stroll through your soundscapes were worth it #glennbranca RIP 1981 Glenn Branca – Structure https://t.co/7p27fJdwOe via @YouTube

— CEDRIC BIXLER ZAVALA (@cedricbixler_) May 14, 2018
Read more: Something like a phenomenon – The complete 99 records story
Image courtesy of Hallwalls' archive.