Published on
August 30, 2016
Category
News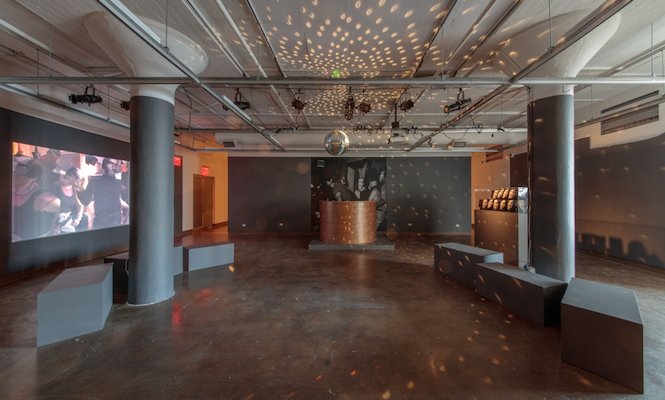 Larry Levan and the Golden Voyager Record provide the inspiration.
A new exhibition exploring the turntable as a pivot at the intersection of art and music has opened in New York City. Curated by Brooklyn-based multidisciplinary artist Derrick Adams, The Beat Goes On features the work of four contemporary artists, each presented in its own "listening room".
Elia Alba, Kevin Beasley, Paul D. Miller a.k.a. D.J. Spooky, and Tameka Norris a.k.a. Meka Jean, each take the history of recorded and transmitted sound as their inspiration, whether through paying homage to Paradise Garage legend Larry Levan in Alba's evocative work, or DJ Spooky's "Voyager Remix, which reminmagines NASA's Voyager Golden record as a limited edition mixtape.
The other two spaces in the show include Beasley's "Listening Room", which features a series of presenters sharing music and/or sound recordings from their own personal collections and a lounge space crafted by Meka Jean that will give viewers an intimate look into the makings and ruminations of a rap star.
Providing context to the works, Adams says that "each artist acts as a predecessor in the development of the turntable and its [relationship] to the cultural hubs and the alternative languages it forms in relation to current technologies, counterculture happenings, experimentation, the avant-garde and the mainstream."
The Beat Goes On is displayed at SVA Chelsea Gallery until September 17. Click here for more info.
Photos courtesy of SVA.