Published on
June 20, 2016
Category
News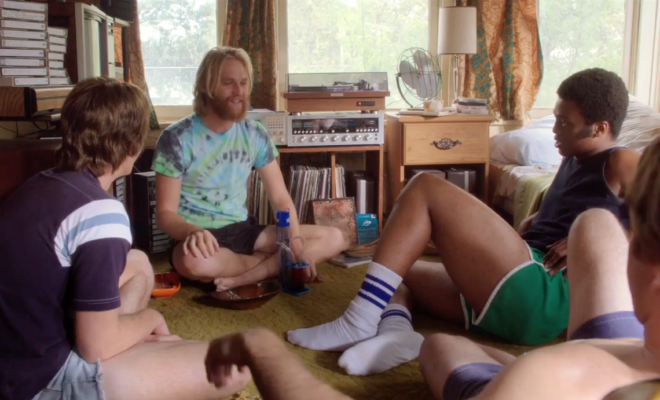 The sound of the '80s on vinyl.
Out in screens now, Richard Linklater's baseball jock comedy Everybody Wants Some will soon be available as a double LP set, Modern Vinyl reports.
Curated by the director himself, the soundtrack features classic '80s tracks by Blondie, S.O.S. Band, The Cars, Dire Straights, Donna Summer, Patti Smith, Parliament, Devo, Sugar Hill Gang and more. Obviously it includes Van Halen's track 'Everyone Wants Some'. Find the tracklist and artwork below.
Of the selections, Linklater said:
The Everybody Wants Some soundtrack tries to capture the amazing diversity of what was on the table musically at that time. So many artists were at the top of their game, and it seemed like a lot of popular genres were viable. Metal and R&B were as big as ever, disco was still hanging in there (although it would be 'dead' within a year or so), and, thanks to the movie Urban Cowboy, country was suddenly cool in places it hadn't been before. Even more exciting was the immediacy of punk and new wave, and the first examples of this thing you'd eventually know as hip-hop. Over the years some of this has been parodied and made to look ridiculous, but this movie is asking you to experience it as if for the first time – from those opening drum beats of 'My Sharona' to the utter newness of 'Rapper's Delight.'
The release date is set for 15 July, buy your copy here.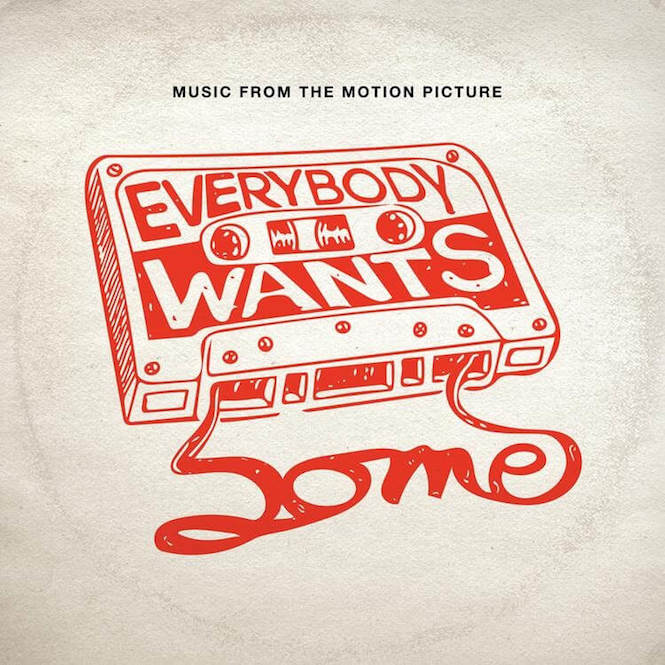 Tracklist
My Sharona – By The Knack
Heart Of Glass – By Blondie
Take Your Time (Do It Right) – By S.O.S. Band
Heartbreaker – By Pat Benatar
Every 1's A Winner – By Hot Chocolate
Alternative Ulster – By Stiff Little Fingers
Everybody Wants Some!! – By Van Halen
Let's Get Serious – By Jermaine Jackson
Pop Muzik – By M
Because the Night – By Patti Smith Group
I Want You To Want Me (Live) – By Cheap Trick
Rough Boys – By Pete Townshend
Ain't Talkin' 'Bout Love – By Van Halen
Bad Girls – By Donna Summer
Hand In Hand – By Dire Straits
Whip It – By Devo
I'm Bad, I'm Nationwide – By ZZ Top
Maybe I'm A Fool – By Eddie Money
Romeo's Tune – By Steve Forbert
Give Up The Funk (Tear The Roof Off The Sucker) – By Parliament
Driver's Seat – By Sniff 'n' The Tears
Cars – By Gary Numan
Good Times Roll – By The Cars
Rapper's Delight (Single Version) – By The Sugarhill Gang