Published on
March 22, 2017
Category
News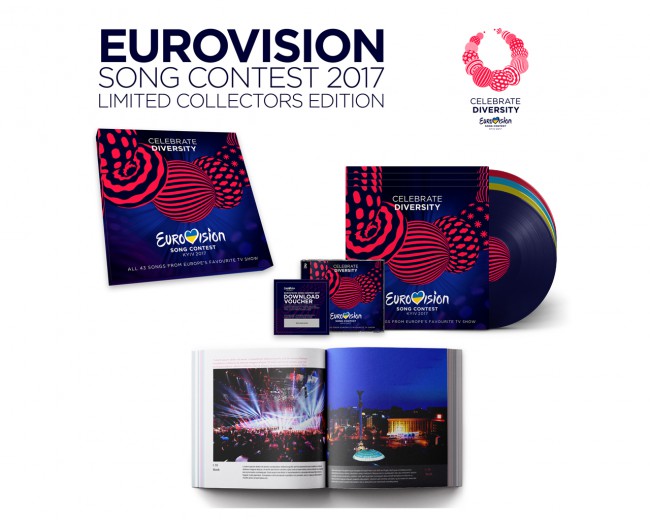 The answer is yes.
If you thought this year's Senseless Vinyl Award was a cert contest between Aqua's 'Barbie Girl' on 7″ (thank you, Record Store Day) and cult nutter Charles Manson's prison recordings, then ladies and gentlemen, it's time to re-assess. A new contender has entered the ring.
From West Germany's 1979 Genghis Khan-themed disco to Romania's Dracula entry in 2013, the annual Eurovision is a totally fabulous highlight on the music calendar. A bit like camp Christmas, its uncritical applause of all things ludicrous probably explains why it's one of the oldest television shows around.
But in no world does the uniquely off-key music found on Eurovision need to be immortalised on vinyl. Video evidence of ponytail-conjoined twins or over-the-top airline outfits or upside-down drummers is fine. A box set of all 43 songs from this year's contest is not. Especially when priced at €139!
"Here you get hours of entertainment, and for the first time ever you get the chance to listen to the Eurovision songs on your record player as all 43 songs come on 24-bit vinyl of the highest quality," reads the press release. Sorry, can someone with a background in computer architecture, please explain how 24-bit vinyl works?
The set, which "is truly for the true fans", includes a CD – in case you don't have a record player – and a coffee table book so you can relive the contest's best moments. Due on 23 June, take a look at this year's most pointless release right here.