Published on
October 16, 2017
Category
News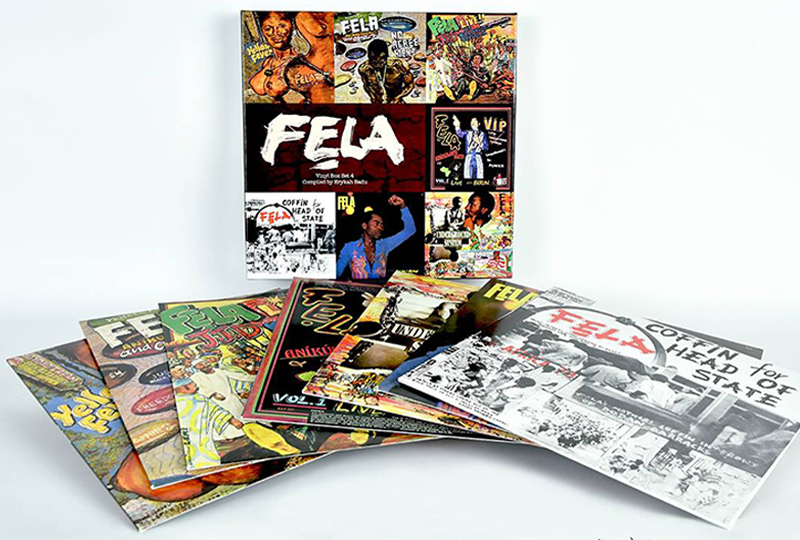 "Fela Kuti is a Fucking Genius. Please listen to these tracks, preferably with a nice blunt.. with a nice slow burn."
Seven Fela Kuti LPs are being remastered and reissued in a new box set, selected by Erykah Badu.
Read more: Music Is The Weapon: 10 essential Fela Kuti records
Felt Kuti Box Set #4 includes LPs Yellow Fever (1976), No Agreement (1977), J.J.D. (Johnny Just Drop) (1977), V.I.P. (1979), Coffin For Head of State (1980), Army Arrangement (1984), and Underground System (1992).
The release is the four instalment in a series of box sets curated by famous musicians, following Brian Eno, Ginger Baker and ?uestlove.
Each album has been remastered from the original recordings, alongside cover and vinyl artwork recreated from each LP's first release.
Limited to 3,000 worldwide, the package also comes with a 16"x24" poster from frequent Fela Kuti artist Lemi Ghariokwu, and colour booklet with essays from Badu, journalist and Vinyl Factory regular Chris May, song lyrics and exclusive photographs of Fela Kuti.
Felt Kuti Box Set #4 is out 15th December 2017 on Knitting Factory Records.
Pre-order a copy here, and listen to Badu favourite 'Coffin for Head of State' below.