Published on
October 26, 2016
Category
News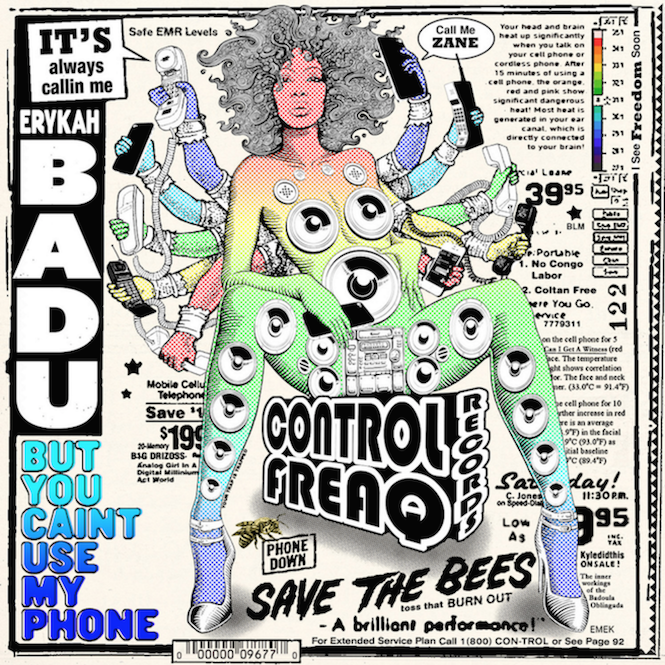 More good news for Badu collectors.
Following this week's reissue of her first two albums, Baduizm and Mama's Gun, Erykah Badu will finally bring her 2015 mixtape, But You Caint Use My Phone, to vinyl.
The album features her ex Andre 3000 on 'Hello' plus her take on Drake's 'Hotline Bling' (retitled 'Cell U Lar Device').
According to a press release, the mixtape "expertly weaves Erykah Badu's trademark soulful vocals with psychedelic soundscapes, hip-hop-inflected beats, smooth R&B, jazz, art-rock and found sounds into a new genre Erykah describes as TRap & B."
The official release is part of Record Store Day's 2016 Black Friday exclusives, which you can browse in full here