Published on
October 10, 2017
Category
News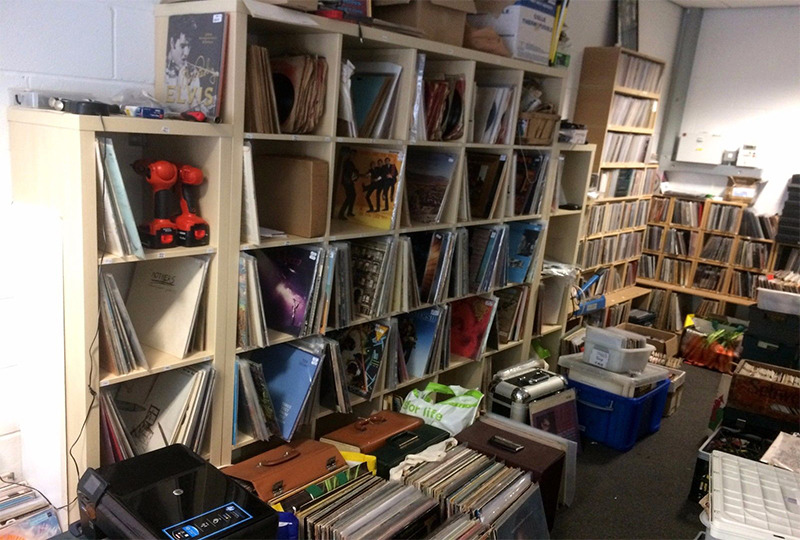 Over 11,100 records are part of the listing, including 300 Elvis releases alone.
All of the vinyl stock from an online record shop is being sold in a single listing on eBay.
Read more: A record was sold on eBay every 30 seconds in the UK last year
According to seller edstatticmusic, "the online shop has been trading successfully for the past 10 years and is finally closing due to other work commitments."
11,100 vinyl are on offer, including both new and used records of all formats – 12"s, 10"s, 7"s, 78s, 200 Elvis LPs, 100 Elvis 45s and 10"s, 3500 "indie singles" released between 2000-2015, "random singles unchecked", storage boxes and icubes.
Though the listing is currently at £9,995, the seller has "conservatively" estimated that the wax haul is worth over £44,300.
Head here for more info, and check out a summary of what's on offer below.
Listing information:
– Vinyl LP Stock – approx 3000 LPs
– Vinyl 7" Indie singles from 2000-2015 – approx 3000-4000
– Vinyl 7″ 1960s – 500+
– Vinyl 7″ 1970s – 500+
– Vinyl 7″ 1980s – 500+
– Vinyl 7″ 1990s – 300+
– Box of signed indie singles from 2005-2012 – approx 60-100
– Elvis LP's and Singles – approx 200 LPs, 100 singles
– 78's from 1913-1950s – approx 500
– Various boxes of singles mostly unchecked – approx 1000
– Storeroom Stock (not shown, mostly unchecked) – approx 600+ LPs, 2000+ singles
– Over 30 x icubes and storage boxes