Published on
September 2, 2016
Category
News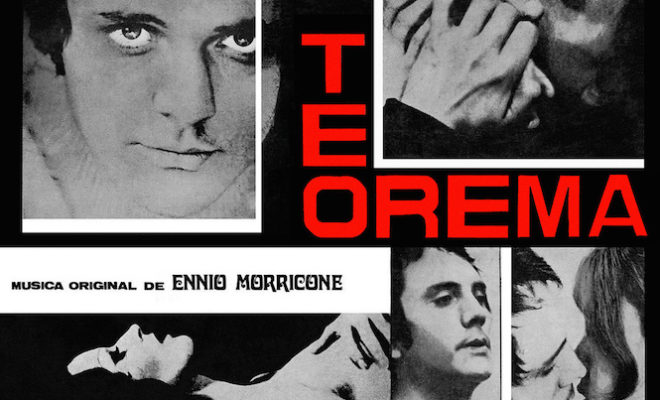 The Vatican was not happy.
On its release in 1968, Teorema not only shocked its viewers but it was also seized by the Public Prosecutor of Rome and director Pier Paolo Pasolini was charged with obscenity.
The film centres around a middle class Milanese household and the arrival and departure of a young stranger, who uses sex and affection to awaken the troubled family members. A visually ravishing, almost wordless piece, the brilliant Ennio Morricone soundtrack is crucial to the magic.
Read Next: 10 essential records that show how Ennio Morricone revolutionised the film soundtrack
Side A features five original Morricone compositions including two dissonant tracks, a ballad, a Western track and a psych instrumental. Side B is dedicated to Mozart's Messa da Requiem. Find the tracklist below.
Original copies of the soundtrack are hard to come by and even the 2009 reissue didn't entirely satisfy demand. Due in December in a limited run, This Vinyl Magic will reproduce the original 1968 version but on 180-gram transparent lime coloured wax. You can pre-order a copy here.
Tracklist
A1. Ennio Morricone – Teorema
A2. Ennio Morricone – Frammenti
A3. Ennio Morricone – Fruscio Di Foglie Verdi
A4. Ennio Morricone – L'Ultima Corrida
A5. Ennio Morricone – Beat N° 3
B1. W. A. Mozart – Requiem
B2. W. A. Mozart – Kyrie Eleison
B3. W. A. Mozart – Rex Tremendae Majestatis
B4. W. A. Mozart – Confutatis Maledictis
B5. W. A. Mozart – Lacrimosa Dies Illa
B6. W. A. Mozart – Agnus Dei