Published on
October 23, 2013
Category
News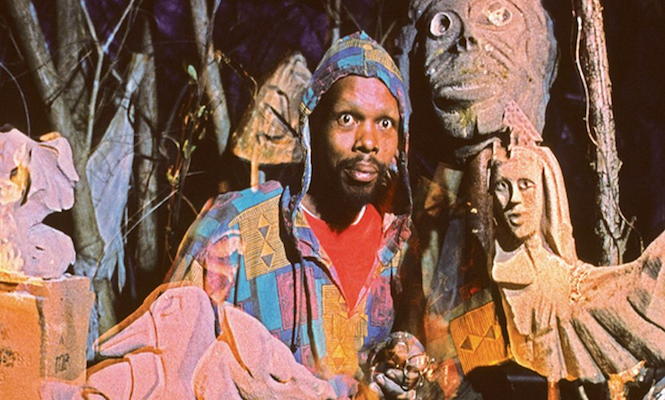 Music that is so defiantly resistant to classification is surprisingly rare.
After all, most of the time, we manage to squeeze and corral even the most stubborn into some kind of textual box. Lonnie Holley's debut recording Just before Music, committed to CD in 2012 and now finally to vinyl, not only swerves between genres but drifts beguilingly across eras.
Improvised compositions of bluesy observations that differ greatly in length and scope, from the expansive and brittle "Fifth Child Burning" to the deeply condensed "Here I Stand Knocking At Your Door", Holley's heart-wrenching voice is at once redolent of plantation spirituals and Arthur Russell's downtown avant-garde. But to draw these comparisons, as locating Sun Ra's Afro-futurist primitivism in the artwork and ambition of his music, seems to miss the point, for Holley comes from somewhere else entirely. There is no scene, there is just the man.
Seventh of 27 children, Holley's early life was nomadic, moving between whiskey houses, foster homes and state fairgrounds, working any jobs that came his way. Translating these experiences into tangible works, Holley devoted himself to visual art and music within the communities he lived. His urge to create came from within the African American oral tradition not the establishment world of studios and finite recordings. As a result his music has a timeless, evolutionary quality that drifts between electronic experimentation and necessity to impart his unique narrative.
Spell-binding stuff, Just Before Music has finally found its way onto vinyl courtesy of the ever-reliable Dust-to-Digital and is out now. See the deluxe gatefold edition and listen to "All Rendered Truth" below.