Published on
January 20, 2016
Category
News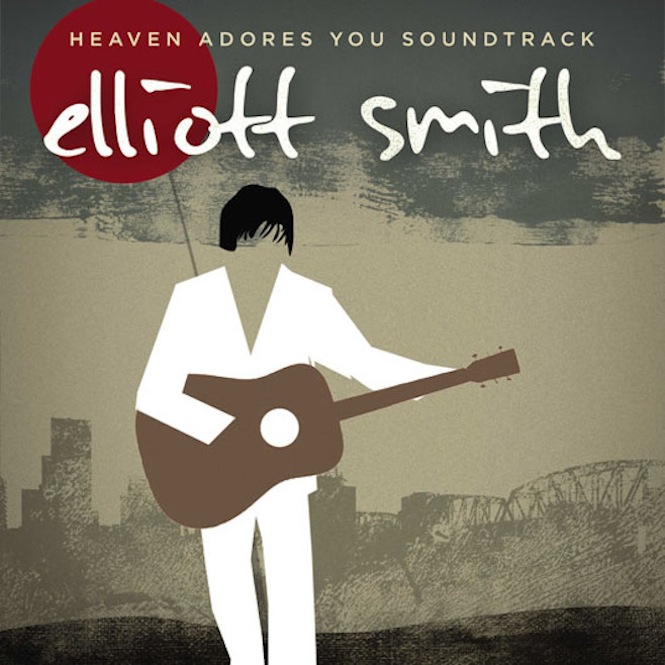 Documentary soundtrack includes unreleased material.
The soundtrack to Heaven Adores You, Nickolas Rossi's 2014 documentary about the life and music of Elliott Smith is to be released on vinyl.
Featuring unreleased tracks, demos, live takes, alternate versions and more, it forms a moving picture at the fringes of the late singer / songwriter's discography, which saw him release five albums between 1994 and 2004.
Including recordings from as early as 1983, the soundtrack will be pressed on double vinyl and follows the already-announced CD edition.
It will be released on 18th March. Pre-order here. [via Modern Vinyl]
Tracklisting:
1. Untitled Guitar Finger Picking (1983)
2. Untitled Melancholy Song (1993)
3. Don't Call Me Billy (early version of Fear City) (1993)
4. Christian Brothers (performed with Heatmiser) (1995)
5. Hamburgers (performed with Neil Gust) (1995)
6. Plainclothes Man (Elliott solo version) (1996)
7. Unknown Song (instrumental) (1994)
8. Say Yes (live at Yo Yo Festival 1997)
9. Unknown (instrumental) (1994)
10. Coast to Coast (early version) (1995-96)
11. Waltz #1 (demo) (1997)
12. Untitled Soft Song in F (1993)
13. True Love (2001)
14. Miss Misery (live on Late Night with Conan O'Brien) (1998)
15. L.A. (1999)
16. Son of Sam (acoustic) (1999)
17. The Last Hour (early version) (1999)
18. Everything Means Nothing To Me (1999)
19. Happiness (1999)
20. I Love My Room (1984-85)