Published on
August 24, 2020
Category
News
An evening with the First Lady of Song.
A re-discovered recording of Ella Fitzgerald's 1962 performance at Berlin's Sportplast arena will be released for the first time this October, via Verve.
The recording was made two years after her famed live album Ella in Berlin: Mack the Knife, with Fitzgerald joined by Paul Smith on piano, Wilfred Middlebrooks on bass and Stan Levey on drums. The album includes renditions of 'Cheek to Cheek', 'I Won't Dance', 'Mack the Knife' and more.
Long thought to be lost to history, the tapes were found in the private collection of Verve founder Norman Granz — who also managed Fitzgerald. Ganz will now release The Lost Berlin Tapes on his label, almost 60 years after the recording was first made.
Head here to pre-order a copy in advance of The Lost Berlin Tapes' 2nd October release, check out the artwork and tracklist below.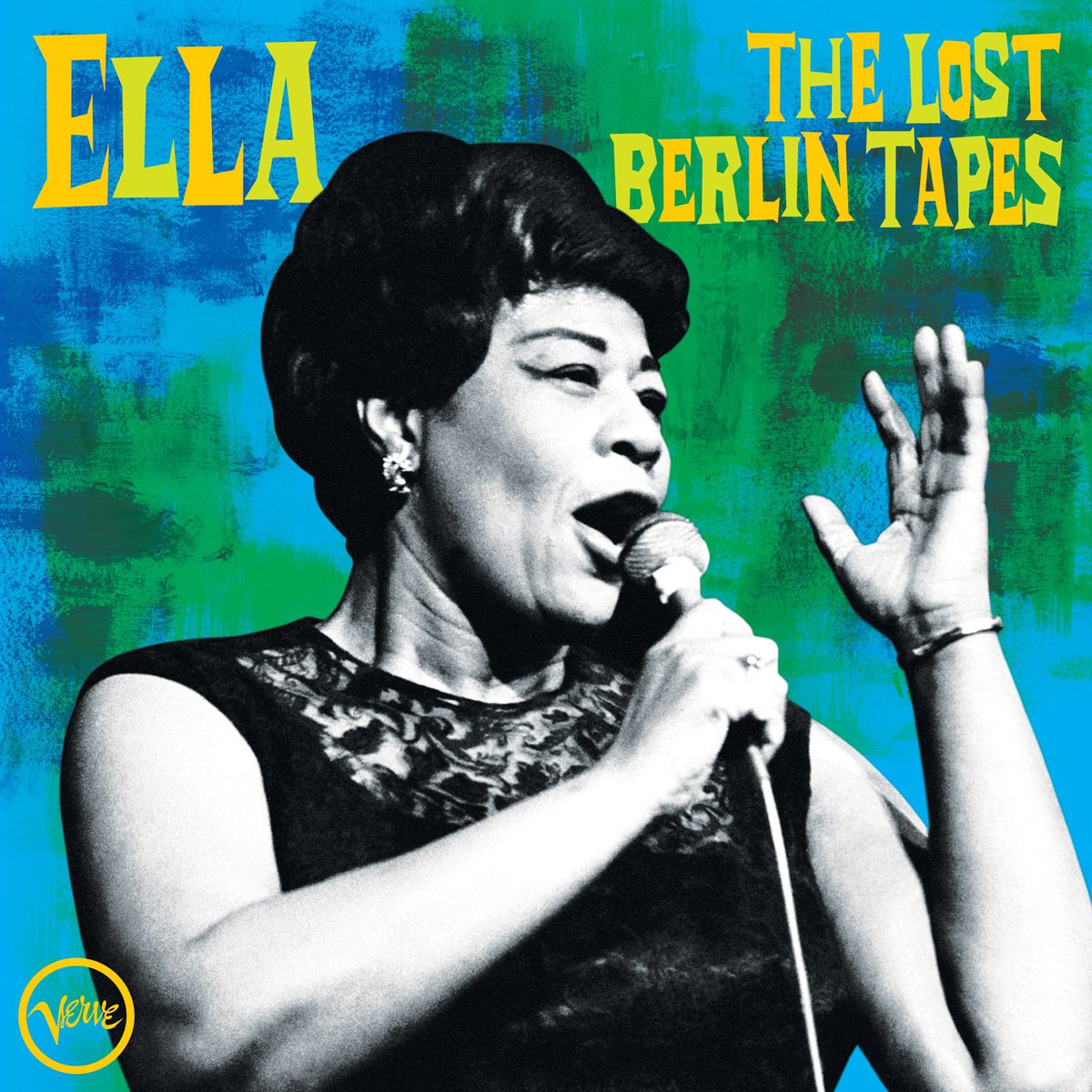 Tracklist:
1. Cheek to Cheek
2. He's My Kind of Boy
3. Cry Me a River
4. I Won't Dance
5. Someone to Watch Over Me
6. Jersey Bounce
7. Angel Eyes
8. Clap Hands, Here Come Charlie
9. Taking a Chance on Love
10. C'est Magnifique
11. Good Morning Heartache
12. Hallelujah, I Love Him So
13. Hallelujah, I Love Him So (Reprise)
14. Summertime
15. Mr. Paganini
16. Mack the Knife
17. Wee Baby Blues