Published on
August 11, 2017
Category
News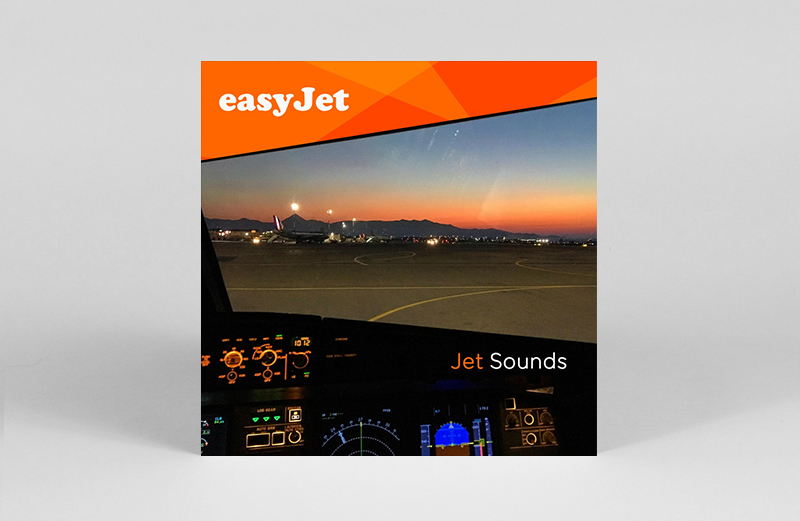 *Adds to wantlist*
European airline easyJet is making its first foray into the music industry with Jet Sounds – a record with tracks comprised entirely of high altitude engine noise.
The EP will be released digitally as two versions – a 15 minute long edit and 10 minute long edit – on 11th August 2017, ahead of a physical vinyl release later in the month. Commemorating "a new route to the 'land of nod'", all sales proceeds will be donated to The Children's Sleep Charity.
Jet Sounds was recorded on a flight from Gatwick to Nice at 39,000 feet, and features "the sublime harmonics of a pair of CFM56, twin spool, high bypass, turbo fan engines." Sounds dreamy?
Listen to the 10 minute version below.