Published on
September 20, 2016
Category
News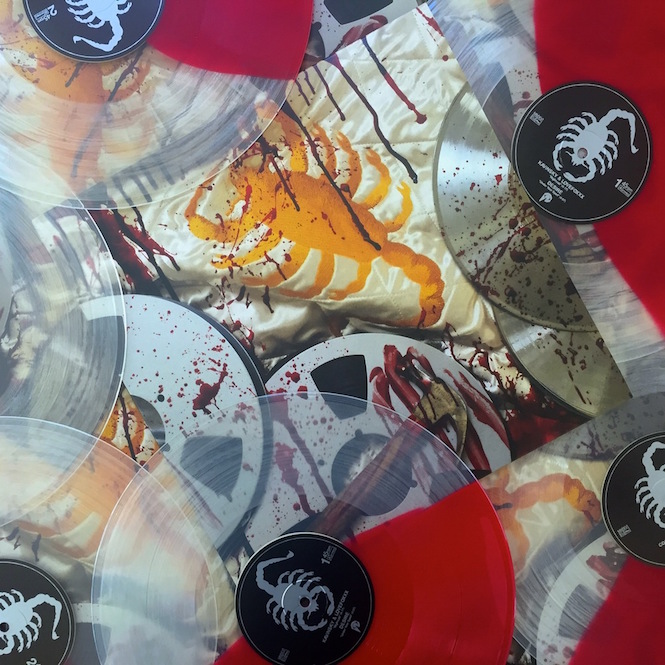 Italians Do It Better.
The first four tracks from the soundtrack to cult neo-noir crime thriller Drive are to be released on "blood-dipped" 12″ vinyl.
With the news that Cliff Martinez' full OST is set for a fifth anniversary vinyl reissue, Italians Do It Better will give preferential treatment to four of the soundtrack's five non-Cliff Martinez scored tracks.
These include Kavinsky & Lovefoxx's iconic 'Nightcall', Desire's 'Under Your Spell', College & Electric Youth's 'A Real Hero' and 'Tick Of The Clock' by Chromatics, who recently also released a clutch of gorgeous vinyl editions.
The pressing is limited to 3,000 copies, on what is colourfully described "180 Gram Ultra Clear Vinyl Dipped In Driver's Blood". Artwork is also set to be updated, and a 22″ x 34″ cinema poster will also be included.
Click here to grab your copy and check out images of the release below: