Published on
February 22, 2019
Category
News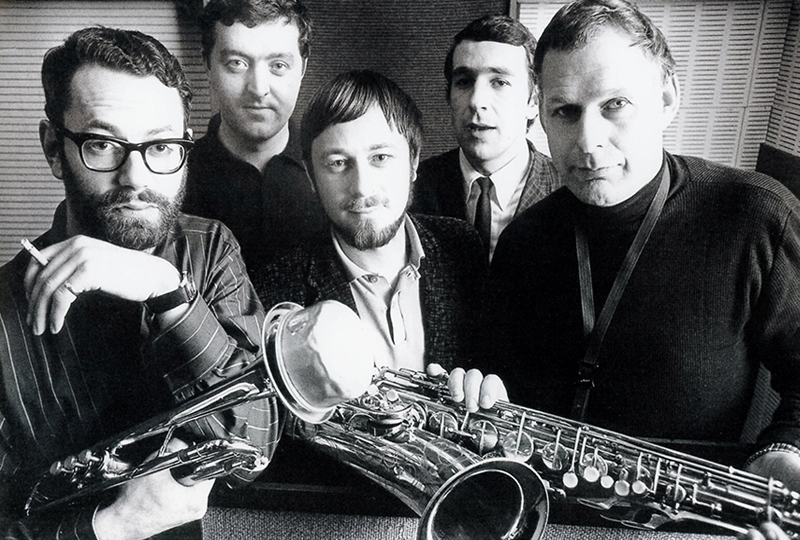 Coveted post-bop British jazz classics.
Jazzman is reissuing each of the albums from Don Rendell / Ian Carr Quintet's Landsdowne Sessions, on vinyl this March.
Read more: "Persistence is everything": 10 records that define 20 years of Jazzman
Fusing Indo and spiritual jazz influences, the albums were originally recorded and produced between 1965 – 1969, at Denis Preston's Landsdowne Studios.
The five albums include: Shades Of Blue (1965), Dusk Fire (1966), Phase III (1968), Change Is (1969) and Live (1969).
Though Jazzman reissued the Landsdowne Sessions in a limited box set in 2018, this marks the first time the records have been reissued individually.
Each LP has been remastered from the original analogue tapes at Abbey Road Studios, with replica artwork.
Pre-order the albums here ahead of their 15th March release, listen to 'Blue Mosque' and check out the track lists below.
Shades Of Blue
Side A
1. Blue Mosque
2. Latin Blue
3. Just Blue
4. Sailin'
Side B
1. Garrison '64
2. Blue Doom
3. Shades Of Blue
4. Big City Strut
Dusk Fire
Side A
1. Ruth
2. Tan Samfu
3. Jubal
4. Spooks
Side B
1. Prayer
2. Hot Rod
3. Dusk Fire
Phase III
Side A
1. Crazy Jane
2. On!
3. Les Neiges D'Antan (Snows Of Yesteryear)
Side B
1. Bath Sheba
2. Black Marigolds
Change Is
Side A
1. Elastic Dream
2. One Green Eye
3. Boy, Dog And Carrot
Side B
1. Cold Mountain
2. Black Hair
3. Mirage
Live
Side A
1. On Track
2. Vignette
3. Pavanne
Side B
1. Nimjam
2. Voices
3. You've Said It
Photo (c) Max Jones Archive