Published on
January 16, 2019
Category
News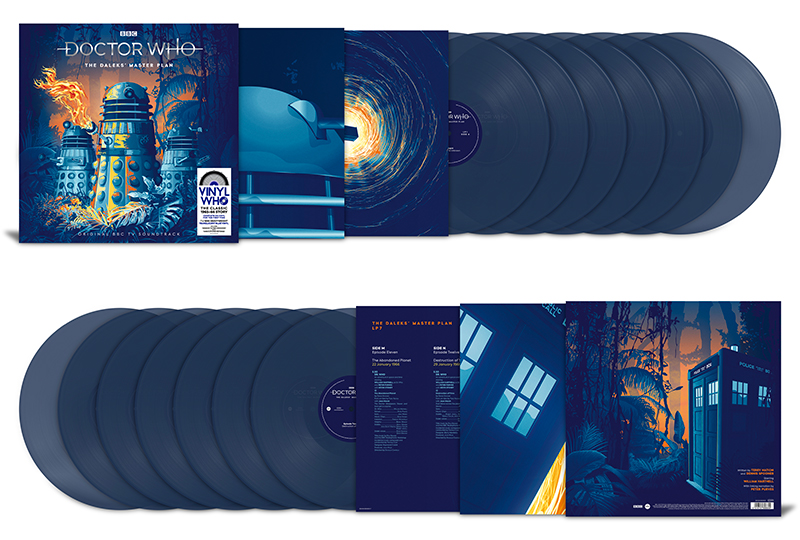 Iconic sounds from the BBC's Radiophonic Workshop.
The Daleks' Master Plan, a Doctor Who adventure originally broadcast between October 1965 and January 1966, is being released as a seven vinyl box set, this February via Demon Music Group.
Read more: Pioneers of Sound: The story of the BBC Radiophonic Workshop
The 12-part tale is "the longest single Doctor Who adventure made for television" referred to as the 'lost' adventure.
William Hartnell stars as the first incarnation of the Doctor, and the story finds him combatting the Daleks, as they "threaten to destroy the fabric of time itself."
Narration linking the episodes comes courtesy of actor Peter Purves, who plays Steven Taylor – a companion to the first Doctor.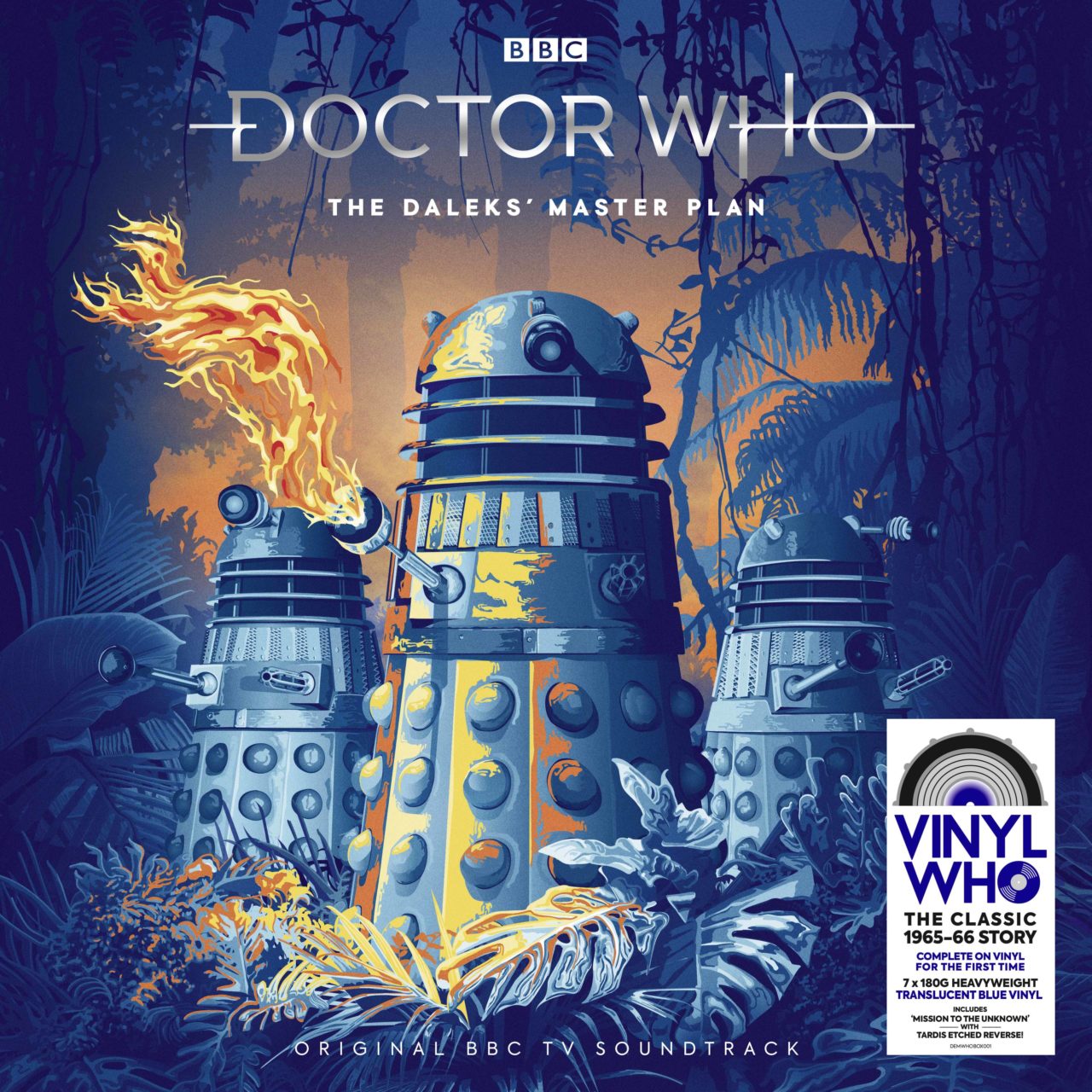 The Daleks' Master Plan features the audio work of the BBC Radiophonic Workshop, including Delia Derbyshire and Ron Grainer's iconic theme tune.
Two variants of the box set will be available: a heavyweight transparent blue vinyl edition, and an Amazon exclusive edition on orange and yellow splatter vinyl.
Pre-order a copy of the standard box set here and Amazon edition here ahead of its 15th February release.
Watch the first episode of The Dalek's Master Plan and check out the track list below.
Tracklist
Disc 1
1. Prequel – Mission to the Unknown
Disc 2
1. Episode 1 – The Nightmare Begins
2. Episode 2 – Day of Armageddon
Disc 3
1. Episode 3 – Devil's Planet
2. Episode 4 – The Traitors
Disc 4
1. Episode 5 – Counter Plot
2. Episode 6 – Coronas of the Sun
Disc 5
1. Episode 7 – The Feast of Steven
2. Episode 8 – Volcano
Disc 6
1. Episode 9 – Golden Death
2. Episode 10 – Escape Switch
Disc 7
1. Episode 11 – The Abandoned Planet
2. Episode 12 – Destruction of Time