Published on
August 11, 2017
Category
News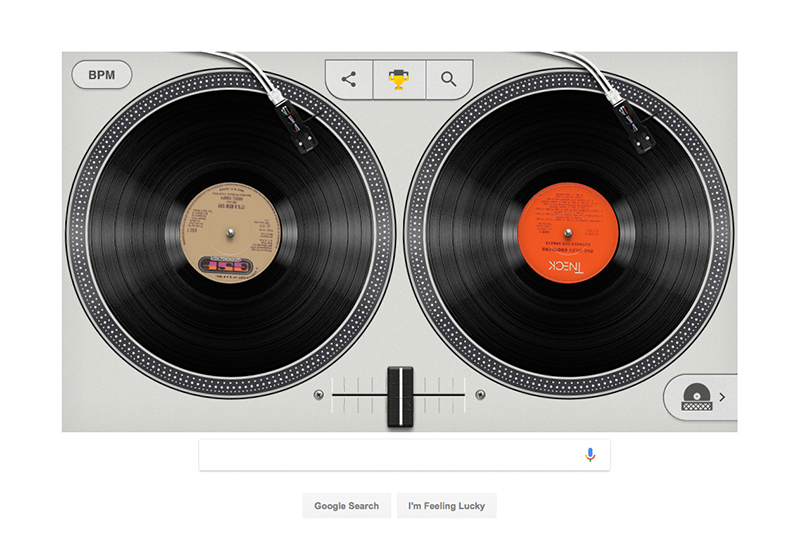 (No comment.)
Google has created a feature on its website that allows you to play rotating illustrations of auto-beat matched records spinning on turntables, apparently in honour of the 44th anniversary of the "birth of hip hop".
Read more: Dig through virtual crates of classic hip hop vinyl
An animated Fab Five Freddy, "direct from New York City" takes you through a swift history of the birth of hip hop, followed by a short tutorial on how to use the 'decks' and how to use a scroll bar to flip through a gallery of record sleeves. You can scratch (mouse click) and manually beat match (mouse drag) songs by hitting the 'BPM' button and turning off the auto-sync switch.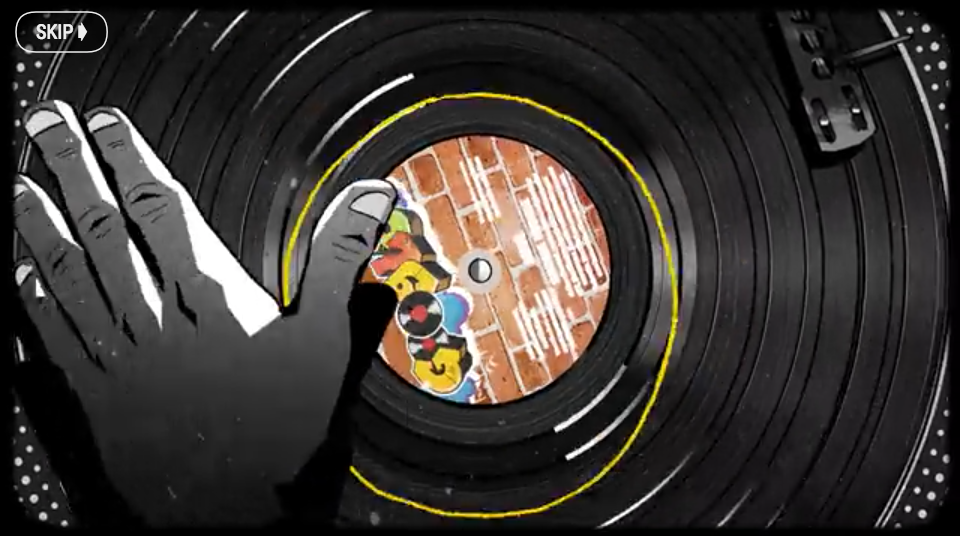 The 'crate' contains iconic wax like The Isley Brothers's Between The Sheets and Timmy Thomas' 'Why Can't We Live Together', alongside a few of the site's own imprint 'A Google Original' – the 808 sample '808 Vol. 1' sounds pretty familiar for an 'original' while 'Polka Music Vol. 1' is a straight-up disaster.
Yes Google can help you Faux Jockey, but it can't help you figure out why two songs just don't sound right mixed into each other, even when they're perfectly beat matched.
Looks like human turntablism is still safe from a robot takeover after all. Head here to give it a spin.