Published on
October 3, 2017
Category
News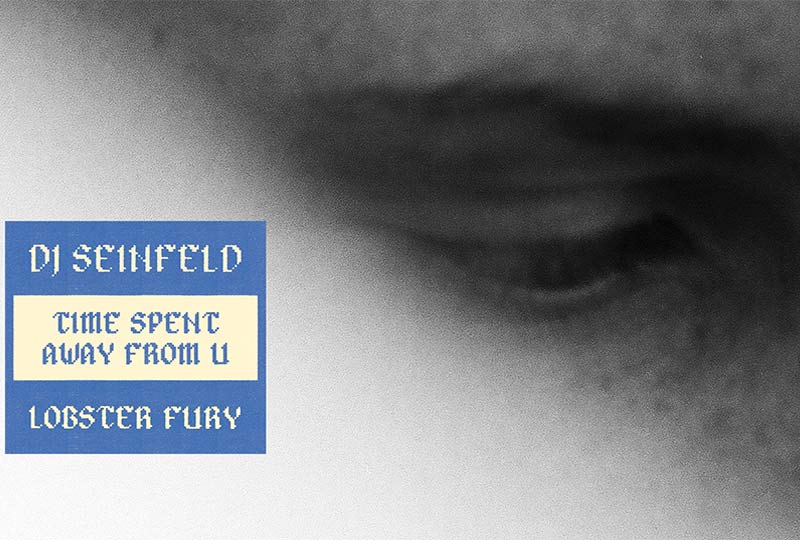 An audio love child of '90s RnB and house, with some acid on the side.
Swedish producer Armand Jakobsson aka DJ Seinfeld is releasing his first album, Time Spent Away From U, this November via Lobster Fury.
The LP is "an extended post-heartbreak love letter, delivered via the medium of the dance floor", says the label.
Imagine Brandy making duets about cheating partners with Rhythm Is Rhythm or Mike Dunn instead of with Monica, and you're halfway there.
Time Spent Away From U is the second release on Lobster Fury, following DJ Seinfeld's Season 1 EP in 2016.
The 13-track vinyl LP features four additional tracks not included on the digital version.
Pre-order a copy here here ahead of its 3rd November release, listen to 'Time Spent Away From U' and check out the track list below.
Tracklist
Side A
A1. I Hope I Sleep Tonight
A2. I Saw Her Kiss Him In Front Of Me And I Was Like Wtf?
A3. Bring U Back
Side B
B1. Too Late for U and M1
B2. Forgiven
Side C
C1. Time Spent Away From U
C2. With My Luv
Side D
D1. Another Way Back
D2. It's Just My Luv
Side E
E1. How U Make Me Feel
E2. U Hold Me Without Touch
Side F
F1. Come Thru For U
F2. U