Published on
August 23, 2022
Category
News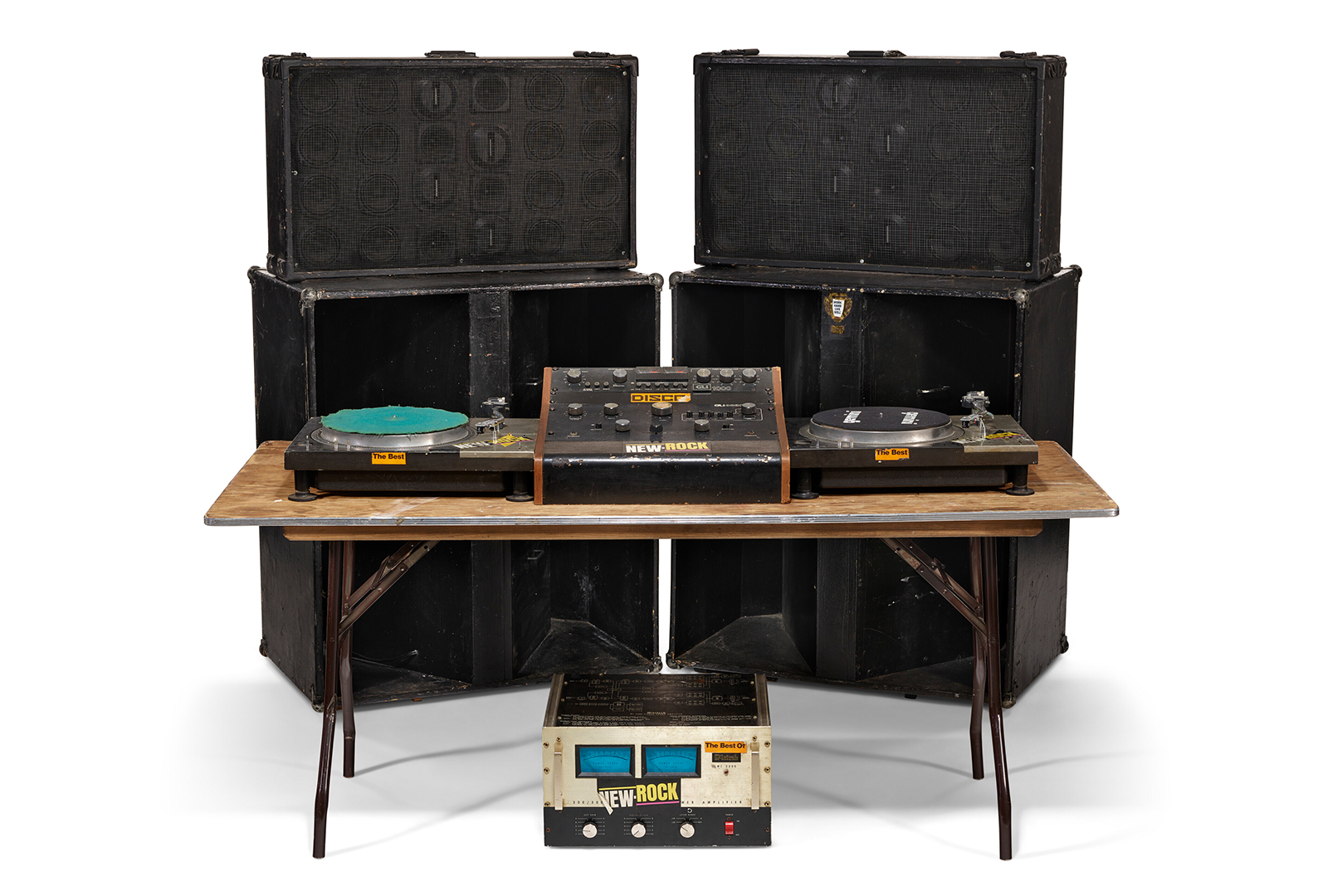 The sale also included a self-portrait, a disco ball, records, and a necklace.
Hip-hop legend DJ Kool Herc's soundsystem has been sold at auction for over £170,000 by Christie's.
Read more: From John Cage to Kool Herc — A Brief History of Turntablism
The soundsystem was Herc's main set up used in the mid-70s and '80s, featuring two Technics Sl-1100a turntables, a Gli 3880 mixer, a Mcintosh Mc-2300 stereo amp, and two speaker cabinets.
While the auction house estimated it would sell for between £85,000 to £127,000, the bidding exceeded expectations and reached £171,385.
Other items in the auction included a painted self-portrait, a disco ball, a collection of 50 records, photographs, and even a necklace with two 45 rpm adaptors.
Overall, the lot went for a grand total of £723,500.
Head to Christie's website to check out the full collection.
---
All images courtesy of Christie's.