Published on
October 5, 2016
Category
News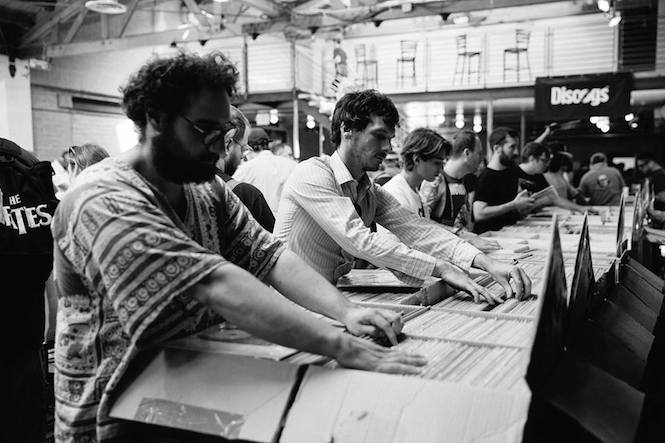 Coming to ten cities around the world.
Following its first European record fair in Berlin last month, database-marketplace Discogs has officially partnered with event series Crate Diggers. Discogs plans to bring the fair to ten different cities across the globe in 2017.
Originally started three years ago in Portland, OR, Crate Diggers quickly expanded to include Los Angeles and Miami. The free event always includes a record fair by day followed by an after party at night. Last month's Berlin event saw Theo Parrish, Marcellus Pittman and Zernell go b2b behind the decks.
"The vinyl record resurgence shows people are tired of renting their music and are looking for a tangible way to connect with their music if nothing else. Crate Diggers gives music lovers the world over the opportunity to connect in that same way in person," said Discogs Director Of Marketing, Ronald Rich Jr.
"We're often asked if we support record stores and selling offline. The answer has always been yes. Through our site VinylHub and now Crate Diggers we can continue support the sales and trading of albums live, " added Chief Operating Officer Chad Dahlstrom. "All of us love to dig records and we want Crate Diggers to be one of those events that diggers can look forward to year after year."
The next event is taking place in LA on the 22nd October – stay tuned via Facebook.
Read Next: Over 3 million records already sold on Discogs this year
Read Next: Everything you need to know about the official Discogs App