Published on
May 3, 2022
Category
News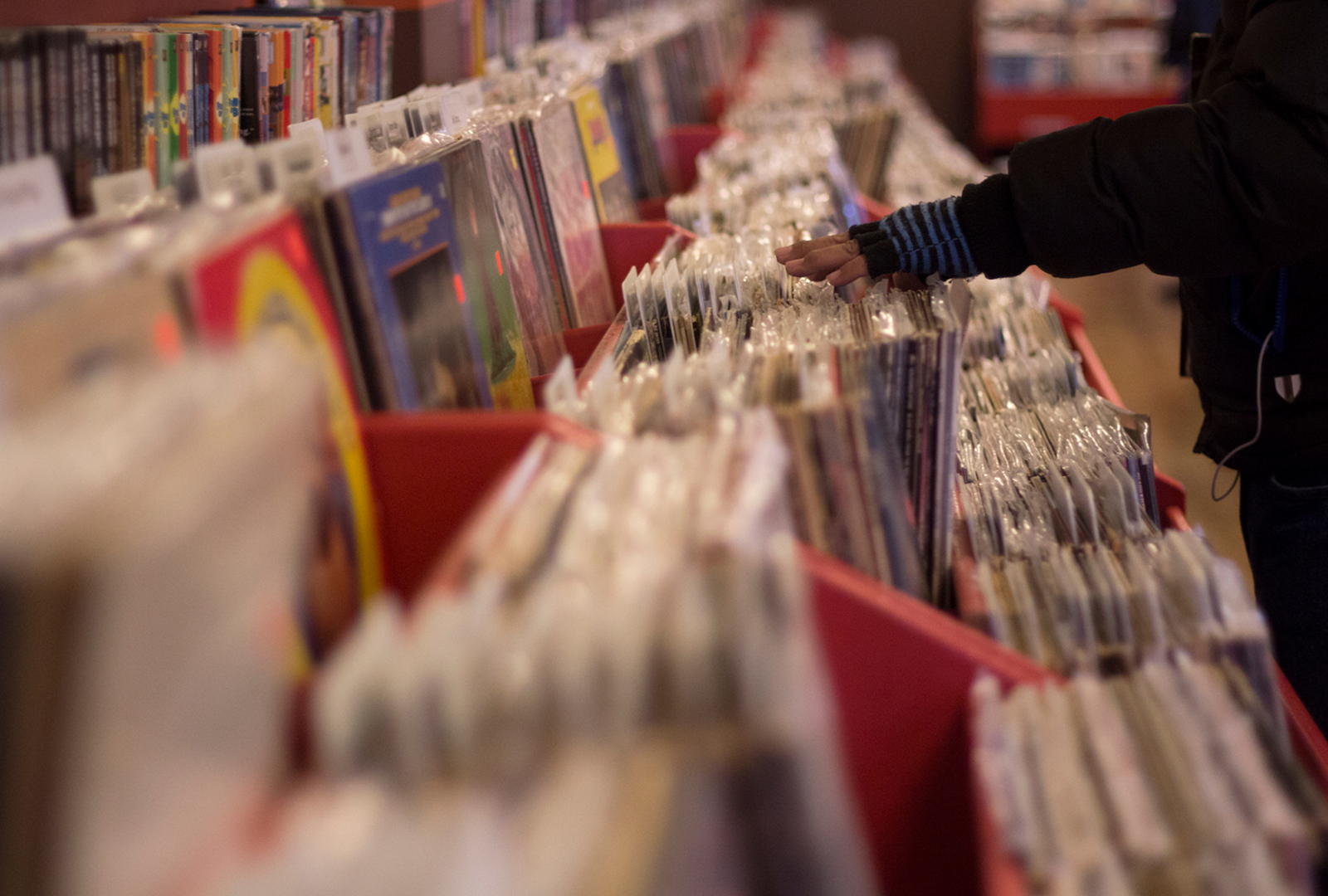 Independent Record Store Month will include virtual events connecting fans to shops across the globe.
Hot on the heels of this year's Record Store Day festivities, online music database and record emporium Discogs is launching a new month-long initiative to celebrate record shops. The initiative is straightforwardly called Independent Record Store Month.
Aiming to highlight the importance of physical record shops in vinyl culture, the project comprises a series of virtual events throughout June 2022 which aim to connect music fans to independent record shops across the globe.
Independent Record Store Month (IRSM) will also feature a curated collection of stories and guides for fans to explore the people behind some of their favourite shops.
While the events will take place during June, the dedicated IRSM hub and other online features on the Discogs site – which include a growing global directory of record shops and a new digital badge to verify which sellers on the site also have physical stores – will be accessible throughout the year.
"Despite surging vinyl sales and continued love for physical music, record stores seek ways to continue thriving in the face of inflation, a global pandemic, and supply chain disruptions," the Oregon-based company shared in a press release.
"These new initiatives will speak to music fans and inspire them to spend their money with record stores during Independent Record Store Month and beyond."
Independent Record Store Month will launch this June.
Head to the Record Stores section on Discogs for more info.