Published on
July 18, 2013
Category
News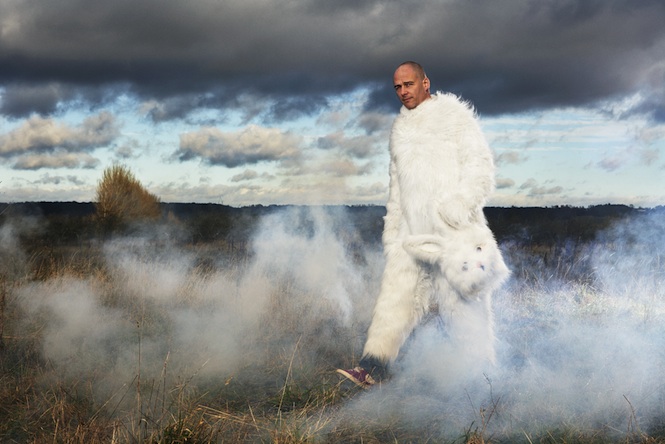 Luftbobler artist joins Shangaan Electro and Josephine Foster on the bill at the all new Library of Birmingham.
Premiered at this year's Sonar Festival, Dinos Chapman will take his audio/visual Luftbobler show to Birmingham in October for the Bring To Light Festival. Constructed around the maverick artist and producer's debut album of demanding electronic music, the Luftbobler live show features a series of short films, created by Chapman to accompany the 13-track record.
Joining a line-up that includes dizzying South African electronic music and dance troupe Shangaan Electro, who, like Chapman, have been treated to reworks by Actress, Dinos' appearance at Bring To Light will inaugurate the all new Library of Birmingham, with events split between the bookish space and the industrial Rainbow Warehouse in Digbeth. Curated by Capsule, you can find out more by visiting their website.
Click here to find out more about Luftbobler and here for more on Actress' exclusive Record Store Day remix.
Watch Dinos perform live at Sonar below: