Published on
September 23, 2013
Category
News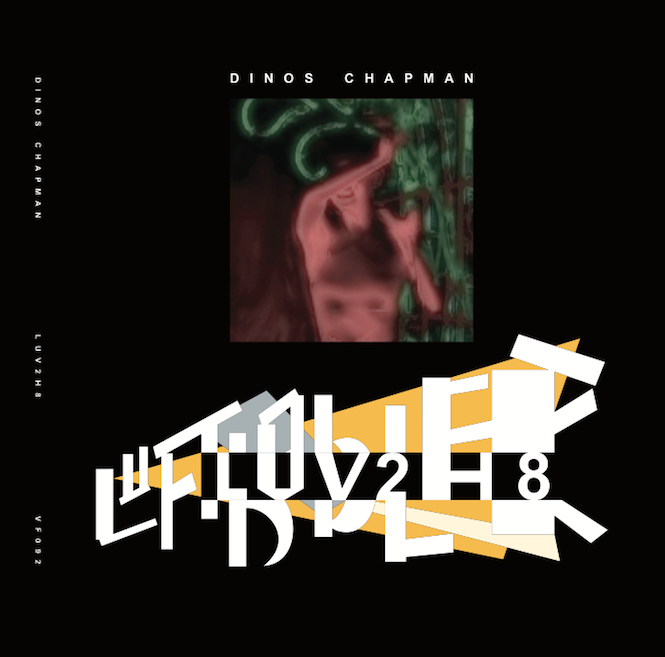 Contemporary artist and latter day electronic producer Dinos Chapman will follow up his critically acclaimed debut Luftbobler with a heavyweight 4-track EP released by The Vinyl Factory.
Featuring three new tracks that promise a "clear progression" from Luftbobler's brooding techno soundscapes, LUV2H8 sees Chapman in a more expansive mood, with the former's vignettes making way for a trio of scorching ten-minute compositions that straddle the darkest, throbbing recesses of the dancefloor. The EP is completed by a monstrous proto-techno remix of Luftbobler's title track by DJ and artist Trevor Jackson, who will be performing alongside Chapman when the he presents his new audio/visual show at London's Fabric this October.
Following his acclaimed performance at Sonar Festival this summer, Chapman will premier his newly developed audio/visual show during Frieze week at Fabric on 17th October, where he'll be supported by brother Jake Chapman's band Heimlich, as well as Trevor Jackson and Jarvis Cocker. The one-off event will showcase deconstructed tracks from the album alongside new dancefloor material, which will be re-assembled on the fly with a series of Chapman's specially treated short films.
Released on 10th October, LUV2H8 will be pressed onto 2x180g vinyl featuring artwork by Dinos Chapman, while a hand-signed limited edition 150-copy run available exclusively from The Vinyl Factory, featuring a unique art print and gatefold cover. For more info and to pre-order a copy, visit our shop.
To find out more about Dinos Chapman's audio/visual show at Fabric, click here and watch footage from his Sonar show below.
LUV2H8 tracklist:
Side A – Luv2h8 (10.06)
Side B – The Combine
 (8.12)
Side C – Samourai
 (10.52)
Side D – Luftbobler, Trevor Jackson remix (9.40)