Published on
September 27, 2013
Category
News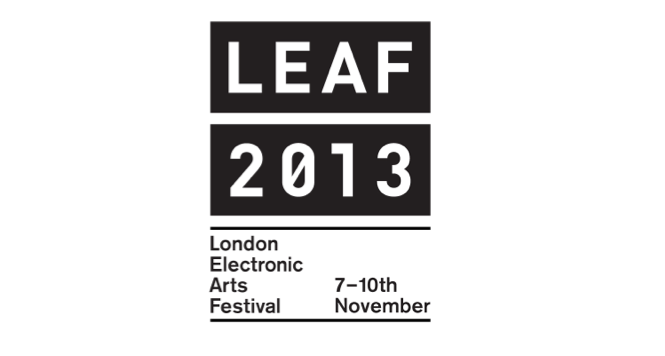 Bestival's Rob da Bank unveils new city-wide London Electronic Arts Festival.
Combining talks, installations, masterclasses and parties, the London Electronic Arts Festival is the newest addition to the capital's festival calendar, focussing on "exploring and reclaiming" the city's rich electronic music tradition. The eclectic line-up will span the length and breadth of the genre, with a Giorgio Moroder disco double-whammy at one end and a rare live performance by the clandestine BBC Radiophonic Workshop at the other.
Alongside shows by big hitters Major Lazer and Trentemoller, the festival will also be coloured by talks and masterclasses, with New Order primed to relive the influence of Ibiza on their 1989 album Technique. Four Tet-produced Syrian techno nomad Omar Souleyman will also play live.
With the expressed aim of celebrating the cross-pollination between electronic music and visual art, Dinos Chapman will also unveil a site-specific Luftbobler installation at the LEAF HUB in Shoreditch, hot on the heels of the UK premier of his full live A/V show at Fabric on October 17th.
LEAF's differing branches are brought together by Rob da Bank and co-founder Ben Turner in their vision for the event: "London has defined a genre. It may not have invented electronic music, but it gave it a global focal point for decades. Its influence from DJ-s to parties, flyers to technology platforms has been pivotal to the durability and the inventiveness of this scene."
LEAF will take place at the LEAF HUB in the Shoreditch Electric Light Station and at venues across the city from 7th – 10th November. Go to www.leaflondon.net for ticket info.
CONFIRMED ACTS:
GIORGIO MORODER (talk and DJ set) MAJOR LAZER (live)
WILLIAM ORBIT (talk and live performance) NEW ORDER (talk)
TRENTEMOLLER (live)
AV INSTALLATION: DINOS CHAPMAN (installation / talk)
BLOODY BEETROOTS (live)
OMAR SOULEYMAN (live)
BOILERROOM PRESENTS EATS EVERYTHING, MK, ROB DA BANK and HAPPA (exclusive event inside the Hub for ticket holders)
BBC RADIOPHONIC WORKSHOP (live)
DANIEL MILLER's A-Z OF ELECTRONIC MUSIC

ÉCLAIR FIFI'S DETROIT SPECIAL WITH KEVIN SAUNDERSON & EDDIE FOWLKES
ARTHUR BAKER / HORSE MEAT DISCO
INTRODUCING… THE WOLF
FOOD BY SETH TROXLER & RYAN CROSSON'S SMOKEY TAILS
Watch Dinos Chapman perform at Sonar festival this year: