Published on
April 11, 2016
Category
News
Samplers at the ready.
There have been plenty of attempts to recreate the crate digging experience online in the last few years, from virtual hip hop crates to the "Tinder for vinyl junkies", but none have captured the discovery element of searching for music quite like radiooooo.com, a user-generated interactive map that allows you to explore music from countries around the world.
With options to search via decade going all the way to the 1900's and a few vague taste indicators like "slow", "fast" and "weird", the online application has created one hell of a tool for sample heads and adventurous record collectors looking to inject a random thrill into their collections.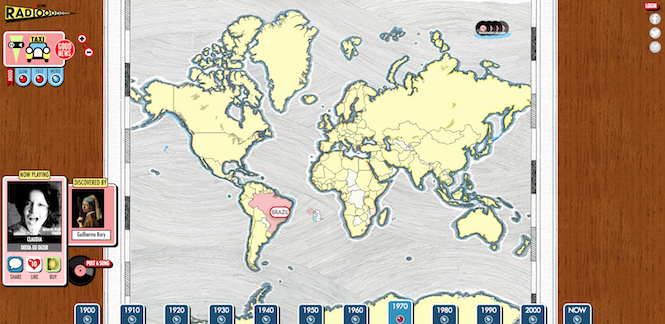 Since writing this post we've already discovered a '70s Burmese psych record, some powerful Yugoslavian new wave by Denis & Denis and a piece of haunting gong music from Indonesia back when it was still called the Dutch East Indies.
While it's still in the beta phase, each track you alight on appears with artwork, ad relevant data, as well as the individual who unearthed it. And how's this for a seal of approval? Several of the tracks we've discovered have been contributed by acclaimed crate digger and record dealer Victor Kiswell.
Explore and get involved by uploading your own right here.