Published on
July 31, 2019
Category
News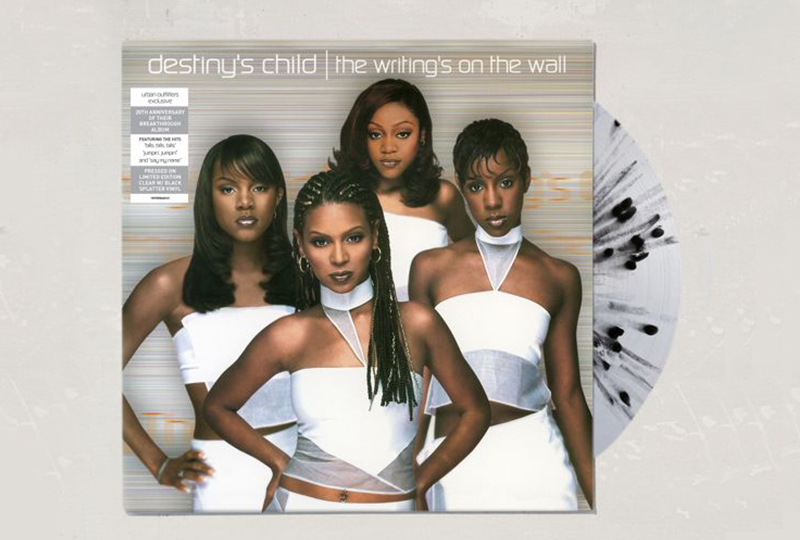 Record bills, bills, bills.
Destiny's Child are reissuing their 1999 album The Writing's On The Wall, on limited 2xLP, this October.
Released via Columbia, their second studio album included singles 'Bug A Boo', 'Say My Name', 'Bills, Bills, Bills' amongst its 15-tracks, and was the last album featuring the group's original line-up.
Available exclusively via Urban Outfitters, the limited edition double LP reissue is available on clear and black splatter vinyl.
Head here for more info, and check out the tracklist below.
Tracklist:
Side A
1. Intro (The Writing's On The Wall)
2. So Good (Album Version)
3. Bills, Bills, Bills
4. Confessions
Side B
1. Bug a Boo (H-Town Screwed Mix)
2. Temptation
3. Now That She's Gone
4. Where'd You Go
Side C
1. Hey Ladies
2. If You Leave
3. Jumpin', Jumpin'
4. Say My Name
Side D
1. She Can't Love You
2. Stay
3. Sweet Sixteen
4. Outro (Amazing Grace…dedicated to Andretta Tillman)