Published on
February 3, 2016
Category
News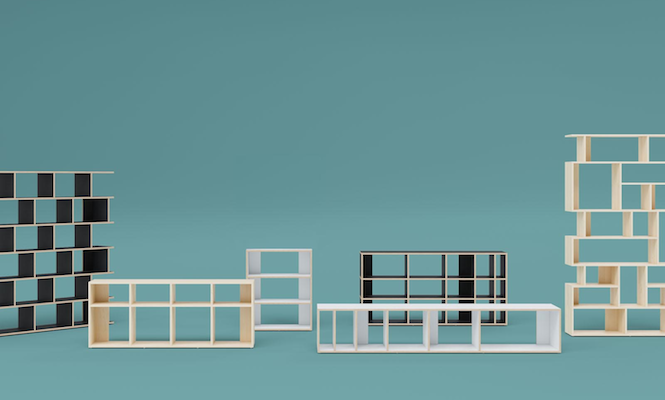 The future Kallax.
Update: Since posting, Tylko have announced that orders on shelves will -20% off with the promocode VINYL.
All the best record shelves happen by accident. It's safe to say IKEA did not have record collectors in mind when it designed the iconic Expedit range (now superseded by the Kallax), its cubic 12″ compartments nothing more than a happy coincidence and the reason why every second record collection in the world is now housed in one.
And so it is with innovative and Polish furniture brand Tylko, who launched last year with an augmented reality app that allows you to imagine how their fully customisable furniture will look in your home. All very clever, although they might not know yet quite how clever. What we're talking about is the potential in their one and only shelf.
A slimline storage unit that looks as slick (if not slicker?) than the Kallax, every element of the Tylko Ivy Shelf is customisable, allowing you to determine not only the height and width of each compartment, but also the depth.
The options here could be a game changer for record collectors with spaces not suited to IKEA's rigid blocks, not least because there are currently very few storage units available that can accommodate 12″s and 7″s. Hell, you could even make your own 10″ section.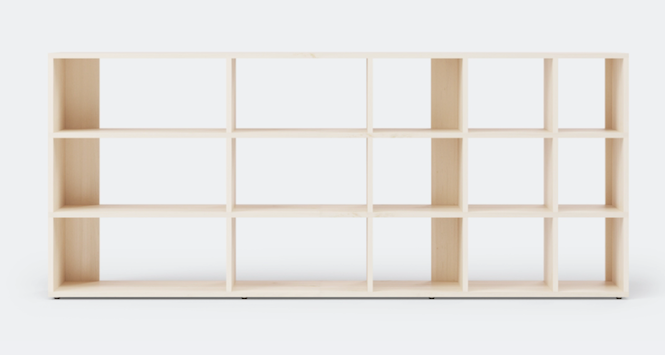 Of the four styles we've had a play with, the Gradient looks most suitable for records, and comes in three simple finishes, solid sycamore, black or white plywood, with the first understandably more expensive. Not as cheap as Kallax, the Tylko won't break the bank either, a standard eight box unit coming in at around £400. Have a play and design your own here.
Read next: Bored of IKEA? Here are 12 innovative and exciting new ways to store your records.