Published on
February 14, 2019
Category
News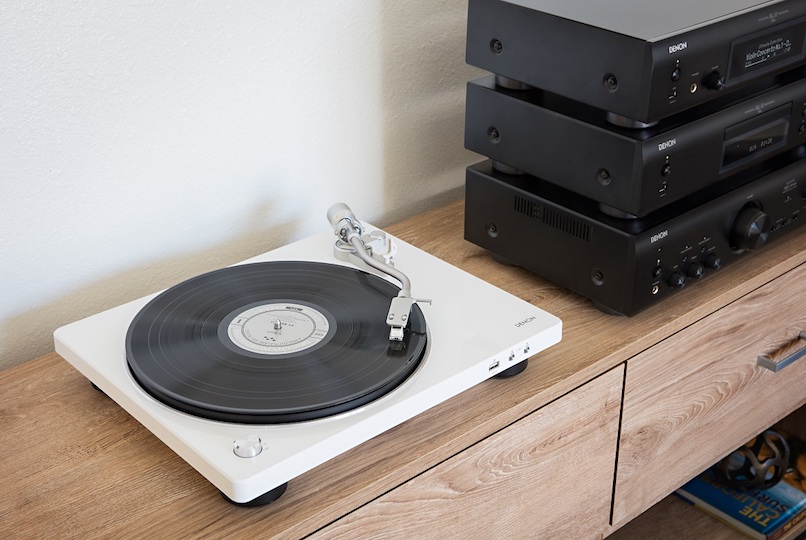 Introducing the stripped-back DP-400 and USB compatible DP-450USB decks.
Turntable maker Denon has released two new decks in its "Design" range, Trusted Reviews reports.
Read more: The 15 best turntables of 2018
The first is the DP-400, a simple, easy-to-use option with stripped back design and functionality. The second, DP-450USB, is similar in design, but features an additional USB port, which allows you to convert your records into digital files.
Both models include an MM cartridge in a universal headshell, as well as a built-in pre-amp, allowing them to be used with a wide range of systems. The installed MM cartridge can be switched for a MC alternative, if desired. The S-shaped tonearm is also designed to reduce distortion and auto-lifts to stop playback on reaching the end of a side.
Additionally, the belt-drive decks are capable of 33 1/3, 45 and 78rpm, and include an integrated sensor able to control speeds to avoid fluctuations and ensure pitch accuracy.
The second of the two models, the DP-450USB, features a built-in DAC that can rip vinyl via a USB output, allowing you to choose from either MP3 files or CD quality WAV files. The turntable also comes with free software (Musicut) for organising and tagging files.
Both the DP-400 and DP-450USB are available in black and white and are priced at £449 and £599 respectively. Take a look at the decks in more details above.