Published on
April 5, 2022
Category
News
Collected by Nippon jazz expert Yusuke Ogawa.
A new compilation exploring "deep and heavy Japanese jazz" from 1968-1984, called WaJazz, is being released this April – via 180g, Universounds, and HMV Record Shop.
WaJazz: Japanese Jazz Spectacle Vol. I spans "from blazing hard bop to free jazz, to introspective saxophone solos and massive big band sounds," shares the label.
The album was curated from The Nippon Columbia masters archive, by label manager, reissue supervisor, DJ, and author Yusuku Ogawa.
WaJazz features storied Japanese jazz artists including Masahiko Sato, Jiro Inagaki, Minoru Muraoka, Hiroshi Suzuki, Akira Ishikawa, Hozan Yamamoto, and Takeshi Inomata.
It follows 180g reissue of Wamono Groove: Shakuhachi & Koto Jazz Funk '76
Order WaJazz here in advance of its 8th April release; check out the cover artwork and tracklist below.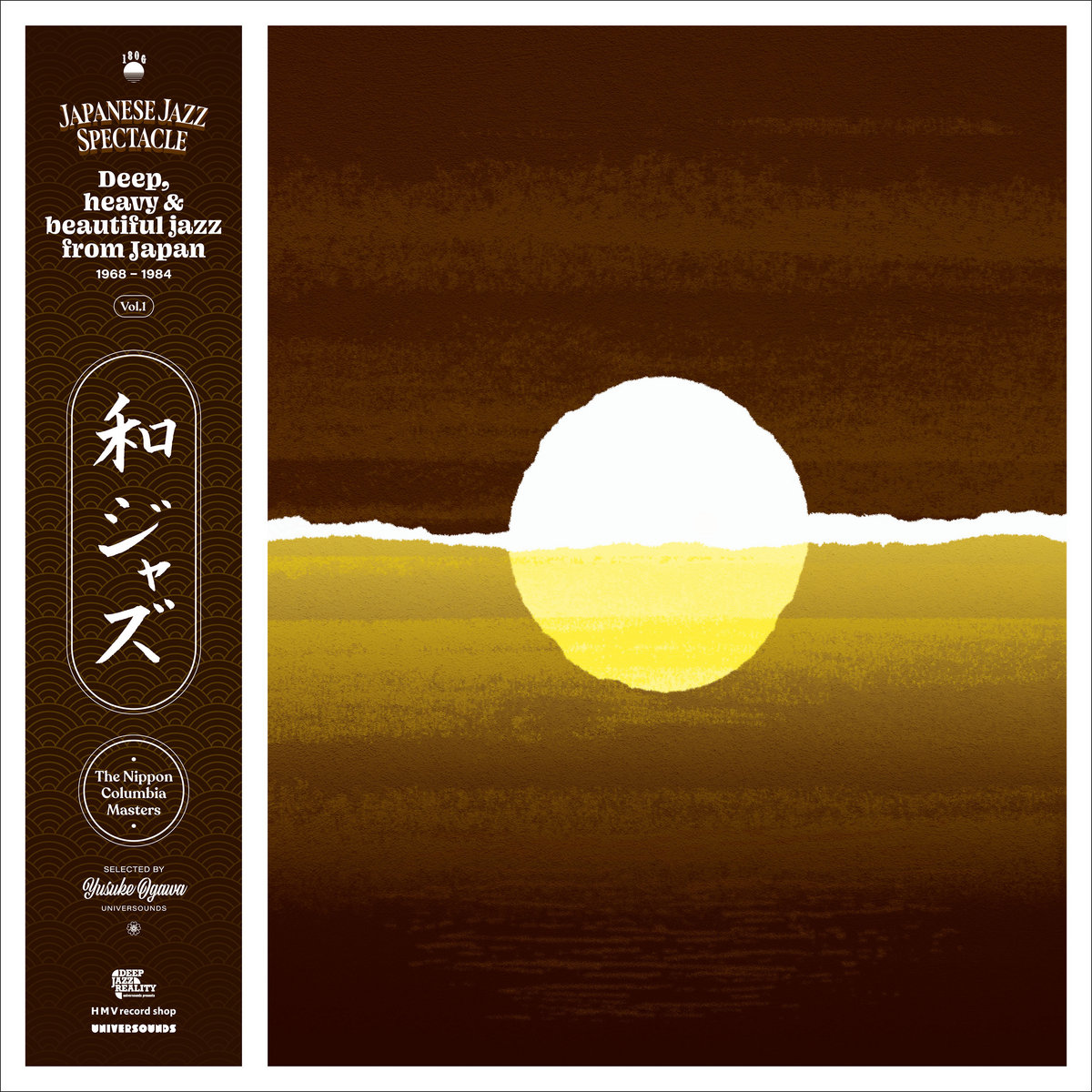 Tracklist
1. Tadaaki Misago & Tokyo Cuban Boys – Sakura Sakura
2. Minoru Muraoka with New Jazz Players – Muraiki
3. Count Buffalo & The Jazz Rock Band – Mago-Uta
4. Kiyoshi Sugimoto Quartet – D-51
5. Toshiyuki Miyama & The New Herd – Adult's Day
6. Soul Media – Breeze
7. George Otsuka – Sea View
8. Hozan Yamamoto, Masahiko Togashi, Yosuke Yamashita – Breath Prologue
9. Jiro Inagaki & Soul Media – Do It!
10. Hiroshi Suzuki – Romance
11. Masahiko Sato – Tochi Mo Kurumi Mo Fukiotose
12. Masahiko Togashi – Fourth Expression
13. Takeshi Inomata & Sound Ltd. – Mustache (Live)
14. Takeo Moriyama – Watarase