Published on
July 25, 2016
Category
News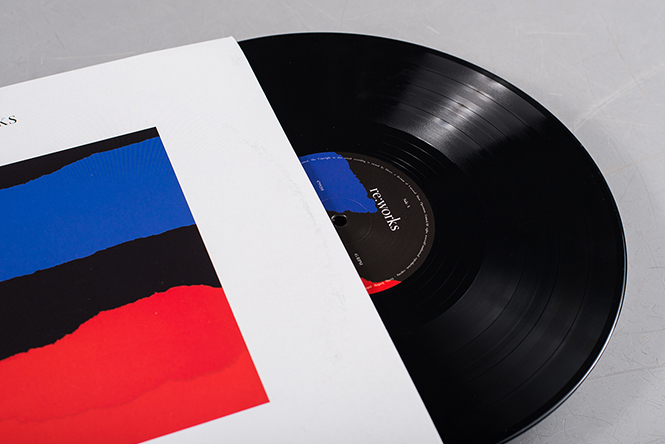 Kate Simko, Fort Romeau and Henrik Schwarz re-work Bach, Reich and co.
Not since Wendy Carlos took a Moog to Johann Sebastian Bach in the epic 1968 LP Switched-On-Bach has classical music been given such a thorough electronic makeover as it has now on Decca's new compilation of remixes.
This is of course a huge exaggeration. In the last fifty years these diametric genres have dovetailed from the birth of minimalism and experimental electronics to something like what we know call contemporary classical.
Even our most recent VF mix by German composer Hauschka finds space for both Glenn Gould and St. Vincent on the tracklist.
Certainly not one for the purists, Re:works is the latest release to give the grand masters a new lick, inviting producers whose work already draws on classical music like Ulrich Schnauss, Francesco Tristano and Henrik Schwarz to provide new forms from original Decca recordings.
Among them is VF collaborator Kate Simko, whose own debut with the London Electronic Orchestra seeks to find kindred spirit in both forms.
While some of the pairings seem intuitive – like Simko's rework of Schubert's Schwanengesang – others are a little more leftfield, with Mr Scruff invited to take apart Steve Reich's Six Pianos and former Planet Mu regular Starkey tasked with Satie's Gnossienne No.1.
Released on Decca Classics on 17th July, you can check out the vinyl edition of Re:works below and order your copy here.
Tracklist
01. Grieg: Peer Gynt (Death Of Aase) (Solomon Grey's Paradise Lost Rework)
02. Bach: Air On G String (Wolfgang Voigt Ambient Rework)
03. Bach: Prelude And Fugue In C (Ulrich Schnauss Rework)
04. Fauré: Requiem (Sanctus) (Extended Faultline Rework)
05. Satie: Gnossienne No.1 (Starkey Remix)
06. Beethoven: Moonlight Sonata (Sébastien Tellier Rework)
07. Debussy: String Quartet (Assez Vif Et Bien Rythmé) (Henrik Schwarz Rework)
08. Reich: Six Pianos (Mr Scruff Extended Rework)
09. Schubert: Schwanengesang (Standchen) (Kate Simko & London Electronic Orchestra Remix)
10. Satie: 4 Préludes Flasques (Fort Romeau Rework)
11. Holst: The Planets (Neptune) (Thomas Gandey's Extended Cosmix Rework)
12. Bartók: Hungarian Sketches (Bear Melody) (Brigante Rework)
13. Satie: Gnossienne No.4 (Martin Buttrich Extended Remix)
14. Bach: Air On A G String (Wolfgang Voigt Wasserman Rework)
15. Sakamoto: Merry Christmas Mr. Lawrence (Francesco Tristano Rework)
16. Reich: Drumming [Drumming] (Patrice Baumel Rework)
17. Rachmaninov: Vespers "Bogoroditse Devo" (All-Night Vigil) (Alberto Bof Rework)