Published on
May 21, 2013
Category
News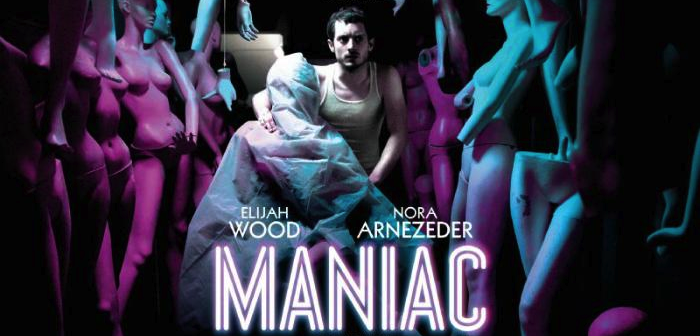 Nothing says fear like a flesh-coloured, blood-splattered picture-disc housed in a mirror effect sleeve.
Horror and B-movie soundtrack label Death Waltz Recordings have announced that they will be releasing the soundtrack to cult splatter film remake Maniac. The film, which stars self-professed vinyl junkie and retiring hobbit turned serial killer Elijah Wood, is shot from maniac Frank's perspective who is only ever visible reflected in car doors and assorted dirty windows.
Housed in a UV lamination effect 'mirror sleeve' to replicate that effect, Death Waltz have gone to town on the production, with three runs of varying quantity and intensity, ranging from 500 flesh-coloured transparent blood splattered vinyl to 350 similarly gory silver steel vinyl to a run of 1000 picture discs.
As for the music itself… "It's steely synth tones hark back to the golden age of 80′s splatter soundtracks but it's completely contemporary , managing to be mournful & melancholy one moment and brutal and harsh the next."
Death Waltz are keeping previews of the cover artwork strictly under wraps until the release date which is planned for this June. Click here for more info or watch the trailer below: