Published on
February 15, 2016
Category
News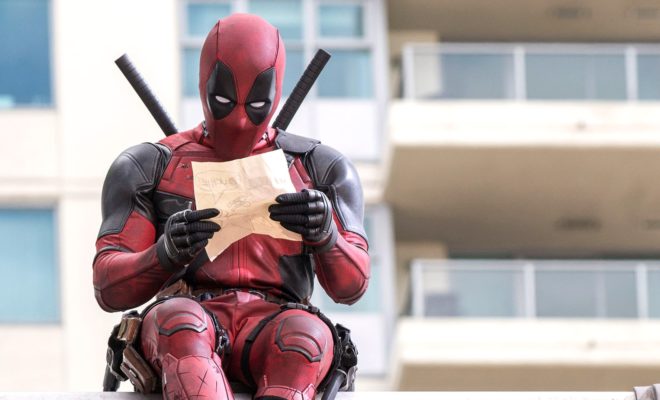 Ryan Reynolds' record-breaking movie gets vinyl issue.
Despite being filmed on a relatively lean $58M budget, Deadpool has had an astonishing weekend. The joker in the Marvel deck, no one thought Ryan Reynolds' crude, cancer-diagnosed, smart-arse anti-hero would have mass appeal, let alone shatter Box Office records with the highest ever opening for an R-rated movie.
Tom Holkenborg aka Junkie XL (also responsible for Mad Max: Fury Road) has lent his hands to the X-Men spin-off's eclectic soundtrack, which also features classic works by Salt-N-Pepa, DMX and Wham!
The soundtrack was released digitally on 12 February, the same day as the film release, but Milan Records has now announced that a double LP vinyl edition is in the works. No release date yet (we'll keep you updated) but listen to 'Maximum Effort' below and keep scrolling for the tracklist.
Deadpool (Original Motion Picture Soundtrack)
1. Angel of the Morning – Juice Newton
2. Maximum Effort
3. Small Disruption
4. Shoop – Salt-N-Pepa
5. Twelve Bullets
6. Man In A Red Suit
7. Liam Neeson Nightmares

8. Calendar Girl – Neil Sedaka
9. The Punch Bowl

10. Back To Life
11. Every Time I See Her
12. Deadpool Rap – Teamheadkick
13. Easy Angel
14. Scrap Yard
15. This Place Looks Sanitary
16. Watership Down

17. X Gon' Give It To Ya – DMX

18. Going Commando

19. Let's Try To Kill Each Other
20. Stupider When You Say It
21. Four Or Five Moments
22. A Face I Would Sit On
23. Careless Whisper – WHAM!