Published on
September 4, 2013
Category
News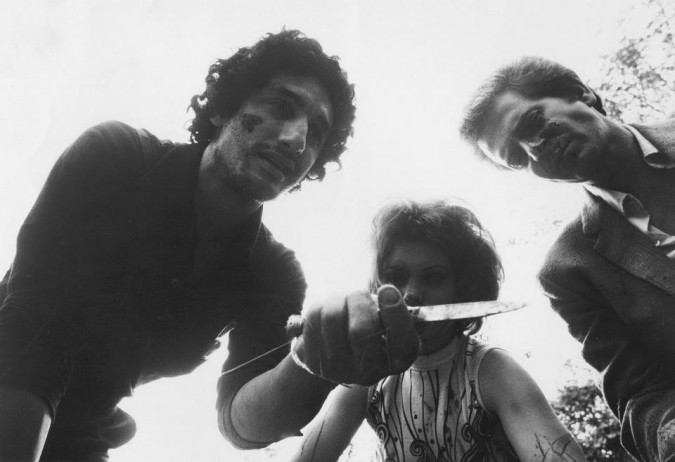 Lead actor also wrote and performed the movie's eerie psychedelic soundtrack.
Sixteen years previous to starring in Wes Craven's 1972 cult horror flick The Last House On The Left, singer and songwriter David Hess recorded the original version of "All Shook Up" a whole year before Elvis took it to #1. Unsurprisingly, it's not for this that he is remembered.
A talented musician and actor, Hess's soundtrack to The Last House On The Left reflects the film's somewhat schizophrenic tendencies, pitting bitter-sweet psychedelic compositions against his reputation for brutal and sadistic acts on screen. Listening to "Aftermath", there's something deeply maniacal about the juxtaposition.
Intended in part as a tribute to Hess, who passed away in 2011, the reissue of The Last House On The Left comes with extensive line notes from friends, family and former colleagues and has been pressed onto randomly distributed red and white coloured vinyl in limited quantities of 300 per colour. The limited edition also comes with a bonus flexi-disc containing the original 1972 radio spots for the movie.
The Last House On The Left will be released on October 21st on One Way Static Records.
Can't get enough of horror soundtracks, watch Spencer Hickman of Death Waltz Records choose his top 10 HERE.
TRACK LISTING
01. Intro/Opening Credits
02. Little Cows Lookin' for Some Grass
03. Wait for the Rain
04. Baddies Theme (Instrumental)
05. Mari's Birthday Surprise
06. Water Music/Sadie and Krug
07. Phyllis Spills Her Guts
08. Now You're All Alone
09. Ada's Chickens
10. The Chase
11. Daddy, Put Your Coat of Many Colors On
12. Mayhem Montage
13. Ice Cream Song
14. Urban Snatch
15. Blow Your Brains Out
16. Etude for Chainsaw/Goodbye, Dick
17. Aftermath/End Credits