Published on
May 25, 2016
Category
News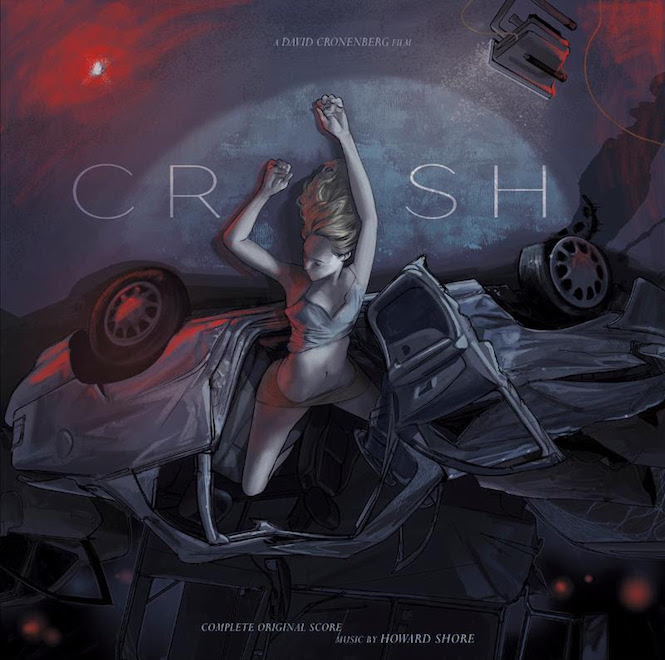 A trio of Howard Shore scores.
Canadian body horror originator David Cronenberg and three-time Oscar winner Howard Shore have collaborated on over a dozen films, a relationship that Mondo will explore with its latest round of releases. The soundtrack label has announced reissues of Naked Lunch, Dead Ringers and Crash – all of which have previously been released on CD but never vinyl.
First on the slate is Cronenberg's adaptation of William S. Burroughs' Naked Lunch, which goes on sale today (May 25) to mark the film's 25th anniversary. Shore tapped up both free jazz icon Ornette Coleman and the London Philharmonic Orchestra for the experimental audio accompaniment to the disturbing stupor found in the twisted visual narrative.
"Naked Lunch is one of the great film scores," writes Royal S. Brown. "The whole thing, which has been recorded with exceptional depth and warmth, gives a simultaneous impression of simplicity and complexity, of harmony and dissonance, of reality and half dream, rather like Burroughs' own disturbing visions."
Meanwhile Dead Ringers will be released in June. Based on the novel, the film tells the chilling story of a pair of twin gynecologists who share the same practice, the same apartment, and the same women. Howard Shore has said that "the music in Dead Ringers works all around the edges. It's all about subtext." The score won him a Genie Award.
Lastly, Crash, which turns 20 this year, will arrive on vinyl in July. The first Cronenberg film to premiere at Cannes, the J.G. Ballard-adapted Crash is a languorous study of the disturbing connection between sexual intercourse and car accidents. Shore's score is an audacious accompaniment, with an artful ensemble of six electric guitars, three orchestral harps, three woodwinds and three percussionists building venereal and mutant landscapes.
Of the soundtrack, John Bender writes: "Shore's calculated instrumentation, mostly electronically manipulated guitars, harps and percussion, give Crash a cold and burnished metallic sound." The perfect companion to an uncompromising filmmaker like David Cronenberg.
All three releases have been treated to stunning original artwork, which you can inspect above and below. The records will be available at Mondo's online shop.