Published on
April 17, 2013
Category
News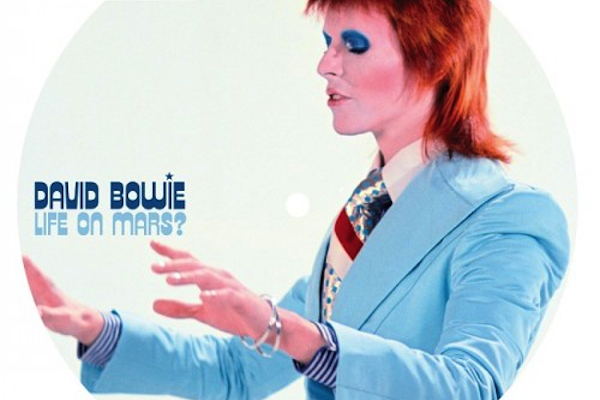 Bowie Bowie Bowie Bowie Bowie. The world can't get enough. Following months of religious adoration, the cosmic harlequin's ground-breaking 1973 single "Life On Mars" is to be reissued as a special edition picture disc forty years after it propelled him into the stratosphere of pop history.
The "Life On Mars" picture-disc will come hot on the heels of Bowie's critically acclaimed new album The Next Day and the eulogistic David Bowie Is exhibition at the V&A and will be released by Parlophone on June 24th.
It's a lot to take in, and if your Bowie budget hasn't been drained by then, this is the tracklisting you can expect on the double A side release [via lineofbestfit]:
A/ Life On Mars? (2003 Ken Scott mix)
Produced by Ken Scott (assisted by the actor)
Arranged by Mick Ronson
AA/ Life On Mars? (Live)
Recorded live by Mike Moran at the Music Hall, Boston, October 1st, 1972
The Vinyl Factory released the special edition David Bowie publication Nacht Musik earlier this year.