Published on
July 21, 2017
Category
News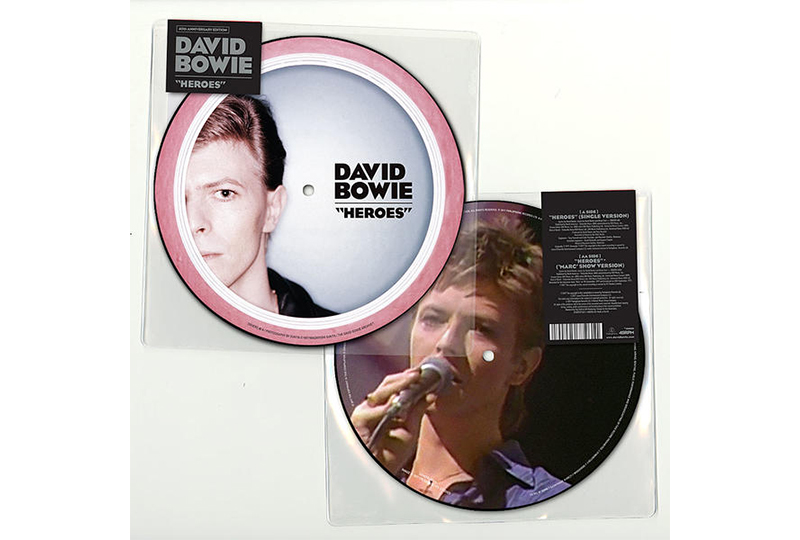 Including an unreleased 'Marc' show version from 1977.
David Bowie's 'Heroes' has been announced as the 20th release in his 40th anniversary 7" picture disc series, which he launched on Record Store Day in 2012.
Read more: An introduction to David Bowie in 10 records
These limited edition singles, which feature each titular track alongside a previously unreleased live version, have also included 'Starman', 'Changes' and 'Fame'.
The 'Heroes' 7" includes a remastered version of the title track on the a-side, with a live version from T.Rex singer Marc Bolan's Marc show on the flip. The track was recorded on the 7th of September 1977, nine days before Bolan died in a tragic car accident.
The image used on the A-side was taken by Sukita in Japan 1977, and the AA side was taken during the recording of the 'Marc' show in September, 1977.
Aside from a limited-edition blue vinyl release in France in 2015, this is the first time the 7" has been reissued since its original repress in 1983.
The Heroes single, out 22nd September 2017, also follows the recent announcement that a 13xLP A New Career in Town box set, spanning his Berlin Trilogy years, is on the way.
Head here for more details and pre-order dates.