Published on
April 26, 2017
Category
News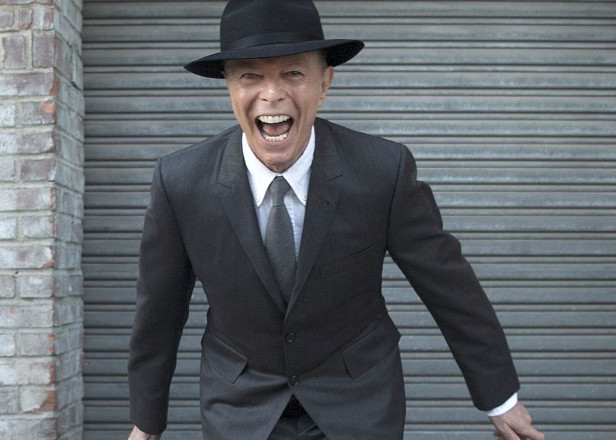 Bowie dominated both the singles and albums chart.
The top five biggest-selling vinyl singles and albums of Record Store Day 2017 have been revealed by the Official Charts Company, with David Bowie, The Smiths and Pink Floyd all featured on the list.
Read next: How DIY music festival The Run Out succeeds where Record Store Day fails
Based on data reported to Official Charts, David Bowie's Cracked Actor LP – a previously unheard 1974 live recording – and his No Plan EP, which collects the late icon's final three recordings, topped the albums and singles chart respectively.
The Smiths' special RSD release, 'The Boy With The Thorn In His Side', which features the words "Trump will kill America" etched on its run-out groove, follows No Planon the singles list, while Pink Floyd's 'Interstellar Overdrive' is at No. 3. See the full list below.
As Official Charts points out, if only sales of Bowie's exclusive RSD releases (Cracked Actor and Bowpromo) were counted, The Smiths' 'The Boy With The Thorn In His Side' 7″ single actually tops the list. Record Store Day organizers the Entertainment Retailers Association (ERA) will provide a full analysis of RSD UK later this week.
The best-selling vinyl albums of Record Store Day 2017:
01. Cracked Actor (Live In Los Angeles '74) – David Bowie
02. Bowpromo – David Bowie
03. Greatest Hits – The Cure
04. Hammersmith Odeon London '75 – Bruce Springsteen and the E Street Band
05. God Save Sex Pistols – Sex Pistols
The best-selling vinyl singles of Record Store Day 2017:
01. 'No Plan' – David Bowie
02. 'The Boy With The Thorn In His Side' – The Smiths
03. 'Interstellar Overdrive' – Pink Floyd
04. 'Red Hill Mining Town' – U2
05. 'Strawberry Fields Forever' – The Beatles