Published on
September 12, 2016
Category
News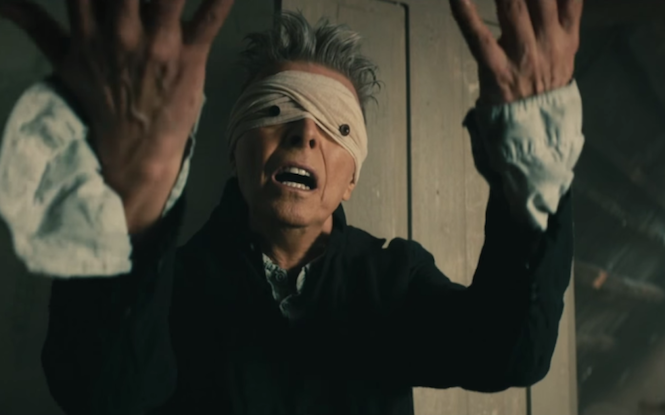 Triple vinyl to contain Bowie's three final tracks.
The last three tracks David Bowie recorded with the ★ (Blackstar) band before his death earlier this year are to be released next month.
Co-produced by Bowie and Tony Visconti, studio versions of 'No Plan,' 'Killing a Little Time,' and 'When I Met You,' will appear on a single-sided 12″ as part of the new Lazarus cast album, which features interpretations of classic Bowie tracks by the cast and band of the David Bowie musical Lazarus.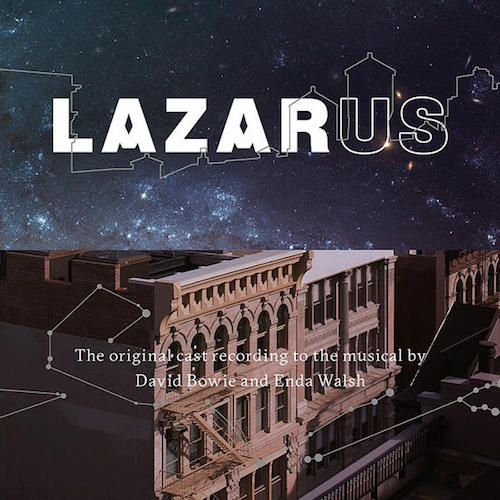 Previously only heard as performed in the musical which premiered last year in New York before opening in Kings Cross, London on 8th November, the three tracks will be accompanied by the original version of 'Lazarus', released on ★ just days before Bowie's death.
The artwork for the album has been designed by ★ artist Jonathan Barnbrook who left a series of hidden messages in the album's original vinyl artwork, which revealed a solar system when held up to the light.
Lazarus will be released by ISO / Columbia / RCA Records on 21st October.
Tracklist:
LP 1 (side A):
1. Hello Mary Lou (Goodbye Heart) – Ricky Nelson
2. Lazarus – Michael C. Hall & Original New York Cast of Lazarus
3. It's No Game – Michael C. Hall, Lynn Craig & Original New York Cast of Lazarus
4. This Is Not America – Sophia Anne Caruso & Original New York Cast of Lazarus
5. The Man Who Sold the World – Charlie Pollack
LP 1 (side B):
1. No Plan – Sophia Anne Caruso
2. Love Is Lost – Michael Esper & Original New York Cast of Lazarus
3. Changes – Cristin Milioti & Original New York Cast of Lazarus
4. Where Are We Now? – Michael C. Hall & Original New York Cast of Lazarus
LP 2 (side C):
1. Absolute Beginners – Michael C. Hall, Cristin Milioti, Michael Esper, Sophia Anne Caruso, Krystina Alabado & Original New York Cast of Lazarus
2. Dirty Boys – Michael Esper
3. Killing a Little Time – Michael C. Hall
4. Life On Mars? – Sophia Anne Caruso
5. All the Young Dudes – Nicholas Christopher, Lynn Craig, Michael Esper, Sophia Anne Caruso & Original New York Cast of Lazarus
LP 2 (side D):
1. Sound and Vision – David Bowie
2. Always Crashing in the Same Car – Cristin Militia
3. Valentine's Day – Michael Esper & Original New York Cast of Lazarus
4. When I Met You – Michael C. Hall & Krystina Alabama
5. Heroes – Michael C. Hall, Sophia Anne Caruso & Original New York Cast of Lazarus
LP 3 (side E) (one-sided):
1. Lazarus – David Bowie
2. No Plan – David Bowie
3. Killing a Little Time – David Bowie
4. When I Met You – David Bowie