Published on
February 10, 2017
Category
News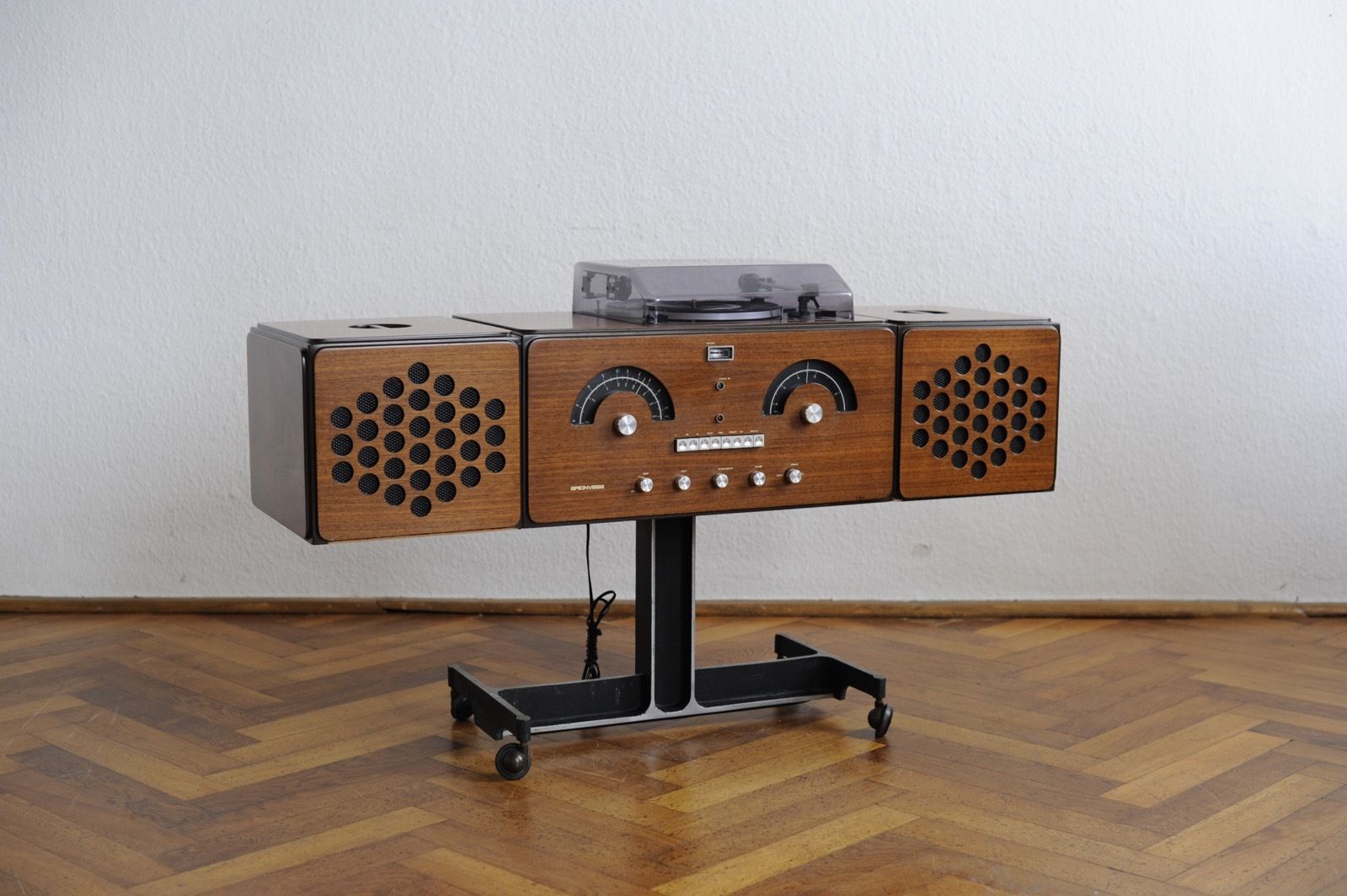 Classic '60s Italian design.
David Bowie's custom Brionvega record player sold for £257k ($324) as part of a two-day sale from his estate at Sotheby's last year. If that auction escaped your price bracket, an eBay listing has appeared for another Brionvega turntable that can be yours for £15,499.
You'll have to settle for a brown finish instead of white like Bowie but aside from that, the piece is similar with a functioning radio tuner, two side speakers and a black wheel base.
Created by Italian designers Pier Giamcomo and Achille Castiglioni, the console's shape can be altered by stacking the speakers on top to create a cube.
The seller promises the player has only had "marginal use" and is in very good condition, though you should check the unit will work in your country given its power supply. See photos in the gallery below and make an offer here.