Published on
January 21, 2016
Category
News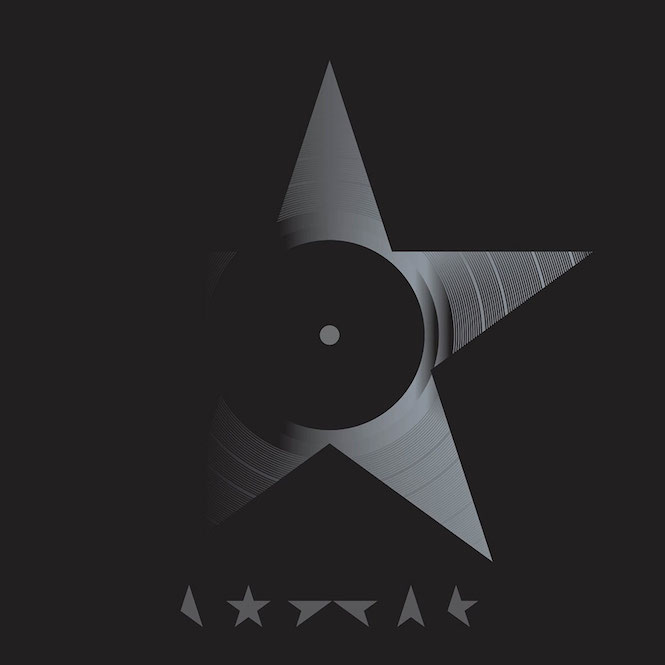 Starman's ★ message.
Designer Jonathan Barnbrook has revealed that the sombre artwork for Blackstar was intended to represent "a man who was facing his own mortality."
Barnbrook, who also designed artwork for Heathen, Reality, and The Next Day, said the symbol ★ contains "a sort of finality, a darkness, a simplicity, which is a representation of the music."
Barnbrook extended the concept to the vinyl edition of the album by cutting a star out of the black sleeve so the record inside is visible.
"The fact that you can see the record as a physical thing that degrades, it gets scratched as soon as it comes into being, that is a comment on mortality too," he continued.
"It's subsided a bit now, but a lot of people said it was a bullshit cover when it came out, that it took five minutes to design," he told design mag Dezeen. "But I think there is a misunderstanding about the simplicity."
"The idea of mortality is in there, and of course the idea of a black hole sucking in everything, the Big Bang, the start of the universe, if there is an end of the universe," Barnbrook added. "These are things that relate to mortality."
Read the full interview with Barnbrook about his long working relationship with Bowie.