Published on
February 6, 2017
Category
News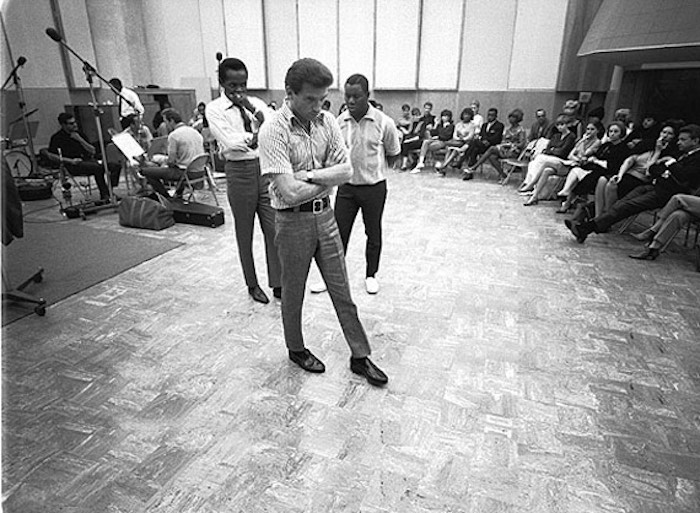 Cypress Hill, Questlove, Hudson Mohawke and Pete Rock have also paid tribute.
David Axelrod, the US composer and producer whose work was sampled by a huge number of hip-hop artists including Dr. Dre and Madlib, has died aged 83, reports Billboard.
Flying Lotus, Questlove, Cypress Hill, Madlib, Pete Rock, DJ Shadow and Hudson Mohawke are among the artists who have paid tribute to the influential composer – see their tributes below.
Born in LA in 1933, Axelrod produced his first album in 1959 – saxophonist Harold Land's The Fox -and joined Capitol Records in 1963 as a producer and A&R man. He produced David McCallum's 1967 album Music: A Bit More of Me, featuring 'The Edge,' a track sampled by Dr. Dre on his 2000 hit 'The Next Episode.'
Axelrod began working with legendary jazz artist Julian "Cannonball" Adderley in the late '60s, producing his 1967 album Mercy, Mercy, Mercy! Live at 'The Club', while also collaborating with US psych-rock heroes the Electric Prunes on their 1968 album Mass in F# Minor. His career-defining debut album Song of Innocence was also released that year, fusing together elements of jazz, rock and R&B, became jazz, rock, and R&B, and blazed the trail for Axelrod's hybrid sound.
In the '90s, the US composer's recordings were rediscovered and lsampled by hip-hop artists and producers including Lil Wayne's 'Dr. Carter,' DJ Shadow's 'The Human Abstract', DJ Premier's 'Shake This and Madlib's 'The Unseen.' Wu-Tang Clan's Inspectah Deck and Ghostface Killah both sampled Axelrod's 'Terri's Tune' by Axelrod for their respective tracks 'Elevation' and 'Stay True', and in 1993 De La Soul sampled Lou Rawls's Axelrod-produced 'You've Made Me So Very Happy' on their track 'I Am I Be.'
RIP to the great David Axelrod. https://t.co/6Qg5asMMEC

— FLYLO (@flyinglotus) February 6, 2017
Producer and composer extraordinaire David Axelrod has passed. Listening to "Songs Of Experience" on repeat for the remainder of the day.

— DJ Shadow (@djshadow) February 6, 2017
I'll never forget meeting him for the first time in 1998. We asked him to do a remix for "Rabbit In Your Headlights" off the Unkle album.

— DJ Shadow (@djshadow) February 6, 2017
David could be incredibly intimidating, & he did not suffer fools…but if he liked & respected you, he was the most loyal friend on earth.

— DJ Shadow (@djshadow) February 6, 2017
So honored to have known you David, you are a bonafide hero to an entire generation of hip-hop kids and musical dreamers. Miss you Axe!!!

— DJ Shadow (@djshadow) February 6, 2017