Published on
April 5, 2017
Category
News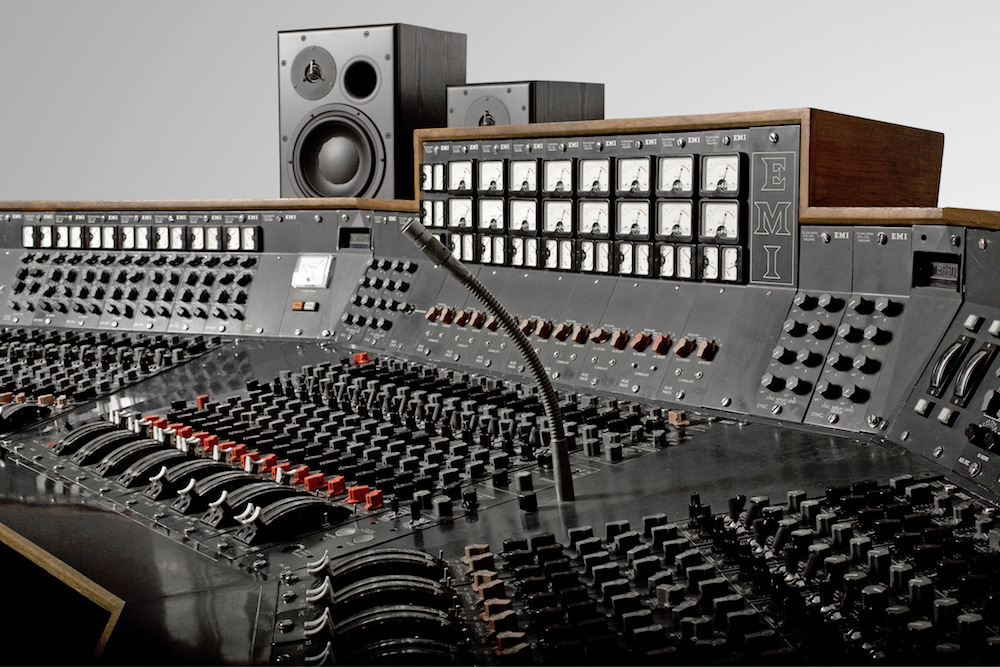 The iconic piece of studio equipment lives on.
Last week, the Abbey Road recording console used to make Pink Floyd's Dark Side of the Moon and countless other iconic recordings was sold at auction for a record-breaking $1.8million.
Initially valued at $700,000, the EMI TG12345 MK IV was sold to an anonymous buyer, whose identity and intentions for the historic piece of equipment have remained secret.
In the wake of the sale, we spoke to Bonhams' Head of Entertainment Memorabilia in London Katherine Schofield for an article on why the console accrued such astronomical value, in which she said that "part of the appeal was the excellent condition of the console and that it is in working order."
Although listed as a piece of rock 'n' roll memorabilia, Schofield also revealed that the buyer intends to use it to keep making music, opening up the exciting possibility that contemporary artists will add their names to its legacy.
"The majority of firm interest we received from interested buyers of the console were actively hoping to continue to use it in a modern recording studio context," she said. "The successful buyer is hoping to do the same."
The question is, who is the mystery buyer? Our money's on a certain Mr. White…
Photos courtesy of Bonhams.