Published on
February 8, 2016
Category
News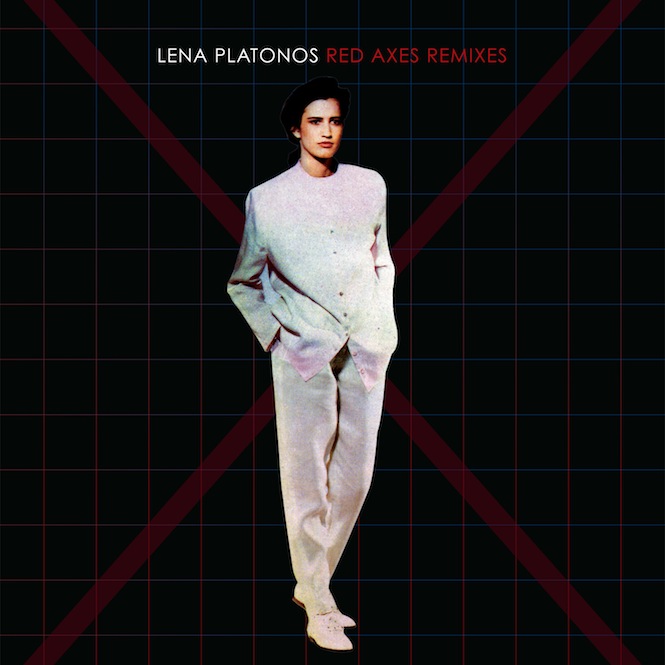 Greek electronic pioneer remixed by Red Axes.
Last year, Dark Entries reissued Lena Platonos' 1985 LP Gallop to universal acclaim, ranking highly on end of year lists left, right and centre.
Self-released, it was produced entirely on analogue gear, the Roland TR-808 providing a sonic bed for Platonos' austere narrations, or as she called it: "A study in the mythology of urban population of the contemporary metropolis and also a gaze into the future life of it."
Now, the label have announced that Israeli duo Red Axes (Dori Sadovnik and Niv Arzi) have remixed their four favourite tracks from the LP for 12″ vinyl release. Steeped in southern European new wave, Italo and post-punk, the pair have taken 'Witches' and 'And We Hear "I Love You"' towards the dancefloor, while 'No. 9' and 'Liqueur Ruby' head in the other direction, shrouded in a "psychedelic mist".
Available to pre-order now, Red Axes Remixes will be released on February 23rd, as will new EP Sudden Haircut, from Swedish techno trio FRAK.
Joining them are reissues of Hamburg synth-pop outfit Wolfsheim's 'The Sparrows and the Nightingales' and Italian darkwave band The Frozen Autumn's 'Time Is Just A Memory' EP which are out now.