Published on
January 19, 2021
Category
News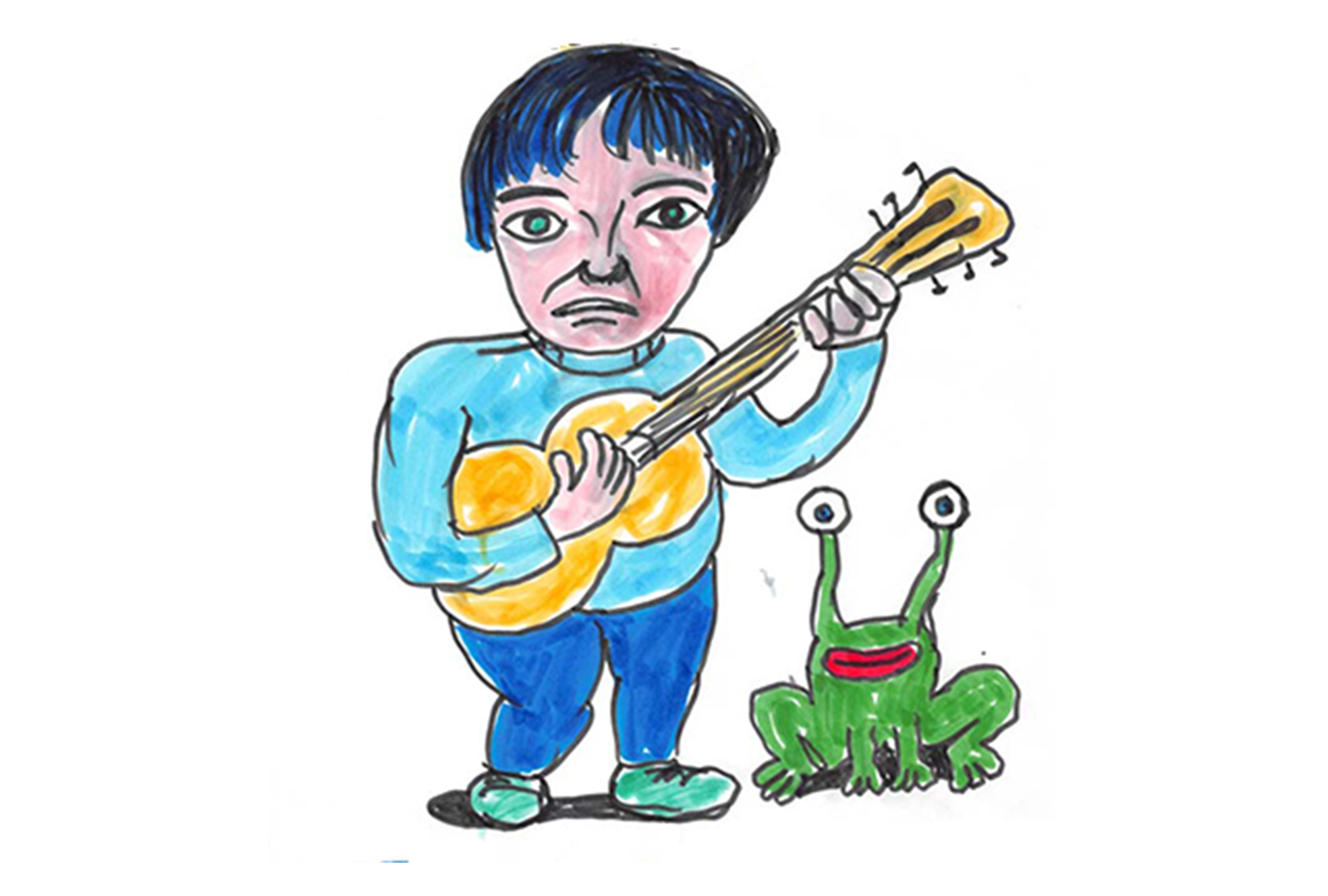 Bringing together over thirty of his drawings.
Daniel Johnston's artwork is the subject of a new exhibition, called Daniel Johnston: Psychedelic Drawings, at NYC's Electric Lady Studios, as part of the Outsider Art Fair this January.
Johnston's created much of his artwork using magic marker, and frequently featured pop culture figures.
As the exhibit's curator Gary Panter explains: "in Johnston's vocabulary, Satan and Captain America are not jokes; they embody internal virtues, aspirations, fears, and resistance that he himself lived out."
Daniel Johnston: Psychedelic Drawings features over thirty of Johnston's artworks, marking it as the largest exhibit of his work.
The exhibition will run online and in-person as part of the 29th edition of the Outsider Art Fair, in New York, from 28th January through to 7th February.
Head here for more info.
---
Artwork titles, in order of appearance: Hulk Will Smash (2000); My Nightmares (1980); Who Is the Desperate Heart (1995); Speeding Motorcycle (1984); Advertisements (1979). All images courtesy of The Daniel Johnston Trust.